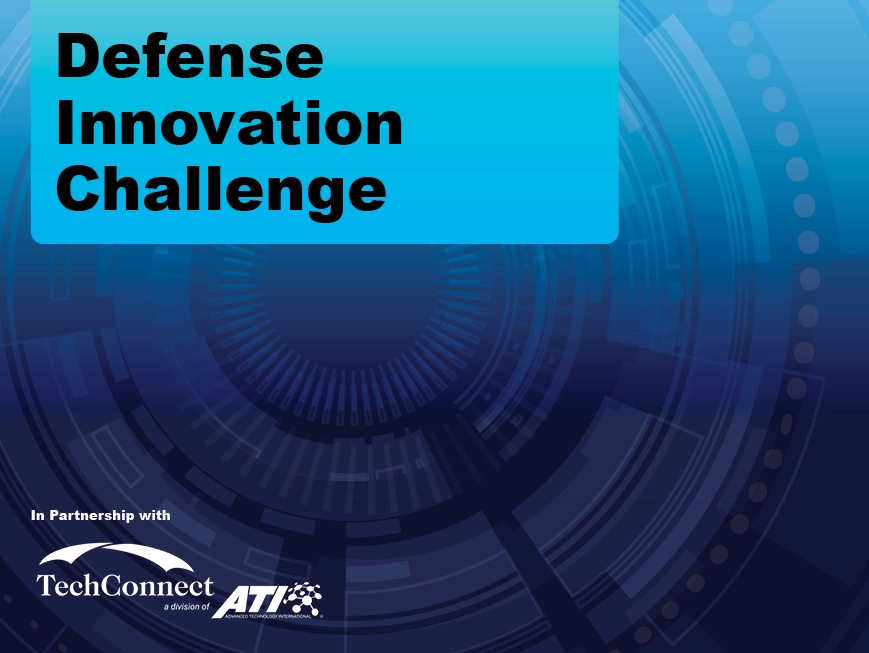 Due: August 25, 2023
TechConnect is proud to host the 2023 Defense Innovation Challenges, delivering transformational technologies to our National Defense.This Innovation Prospecting program is designed specifically to deliver private- sector early-stage technologies to the DoD in support of the warfighter.
Submission into the Defense TechConnect Challenge is Free but there is a fee to participate. Our Challenge is targeted towards top emerging technologies coming out of universities, labs, and startups, with a special focus towards innovations with dual-use industry and government applications.