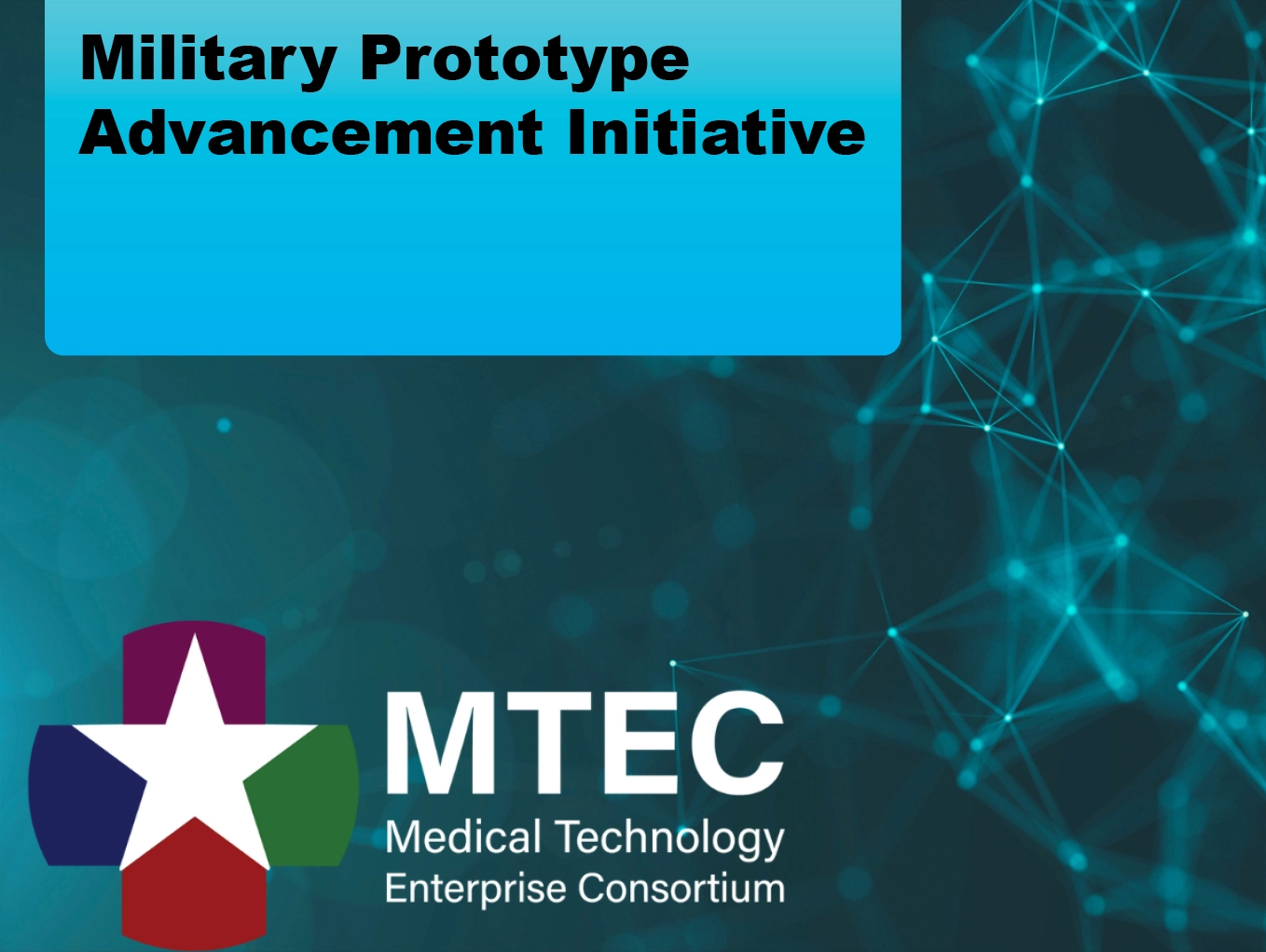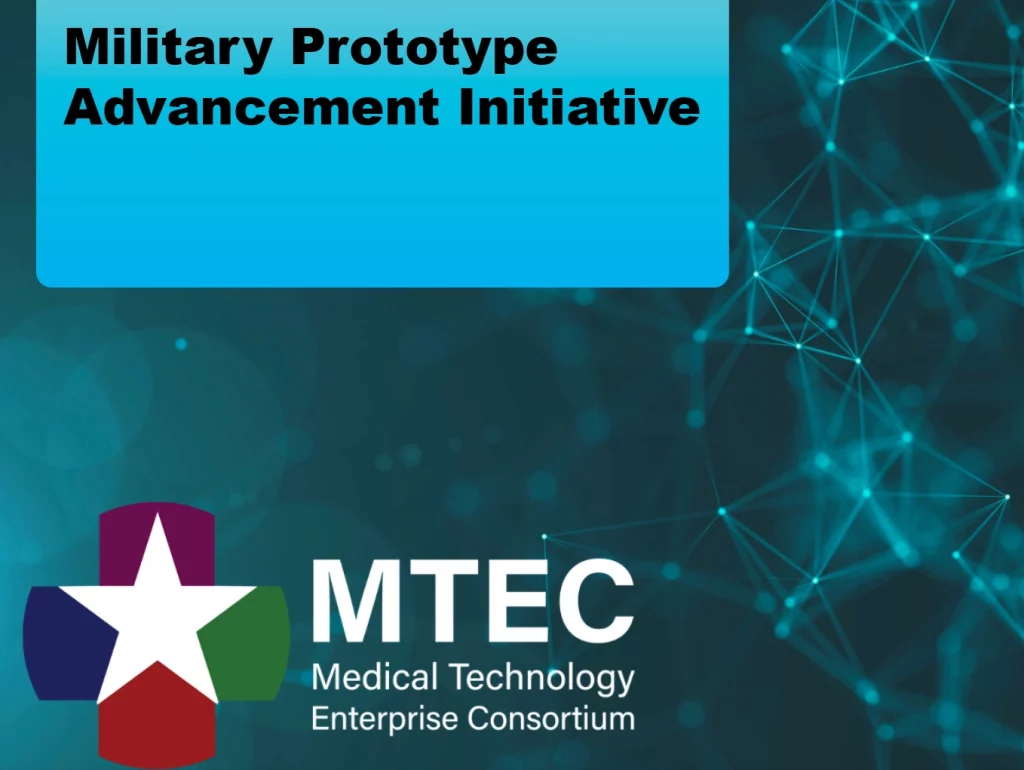 Due: January 15, 2024
Fiscal Year 2024 Military Prototype Advancement Initiative (MPAI)
The Medical Technology Enterprise Consortium (MTEC) is excited to post this Request for Project Proposals (RPP) to solicit current MTEC members for a broad range of medical prototype technological and knowledge solutions related to the FY24 priorities identified in this RPP. Proposed solutions may include medical techniques, knowledge products, and materiel (medical devices, drugs, and biologics). Military relevance is a key feature of this RPP, especially is it relates to the USAMRDC's Combat Casualty Care Research Program (CCCRP), Military Infectious Diseases Research Program (MIDRP), and Military Operational Medicine Research Program (MOMRP), as well as the U.S. Air Force School of Aerospace Medicine.
For more information on this effort, please view the full solicitation posted on the MTEC website: https://mtec-sc.org/solicitations/
Completing the form below will put you in touch with a program representative that can assist you with any questions you have. If relevant, please include a brief description of any potential solutions you have and/or any identified focus areas you have interest in.
This opportunity requires membership in the MTEC Consortium. This Consortium releases numerous opportunities throughout the year, so even if this one may not be right for you, we strongly encourage you to join the consortium, so you are ready for the next opportunity.
Complete the form below and a program representative will reach out to you shortly to support you through the process.