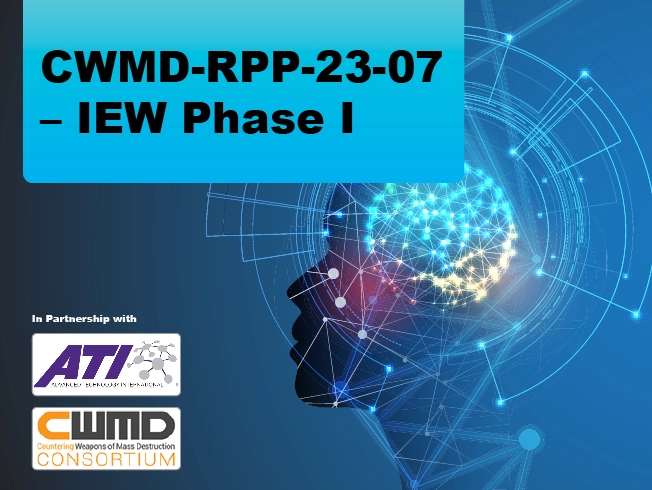 DUE: September 21, 2023
This OTA will cover CBRN Cloud infrastructure, Decision Support tools, CDS Integration, Containerization, CBRN Warning, Reporting, and Hazard Prediction, and Artificial Intelligence and Machine Learning in support of CSC2.
Responding to this opportunity requires membership in the Countering Weapons of Mass Destruction Consortium. This Consortium releases numerous solicitations throughout the year, so even if this opportunity may not end up being right for you, we strongly encourage you to join, so you are ready for the next opportunity.