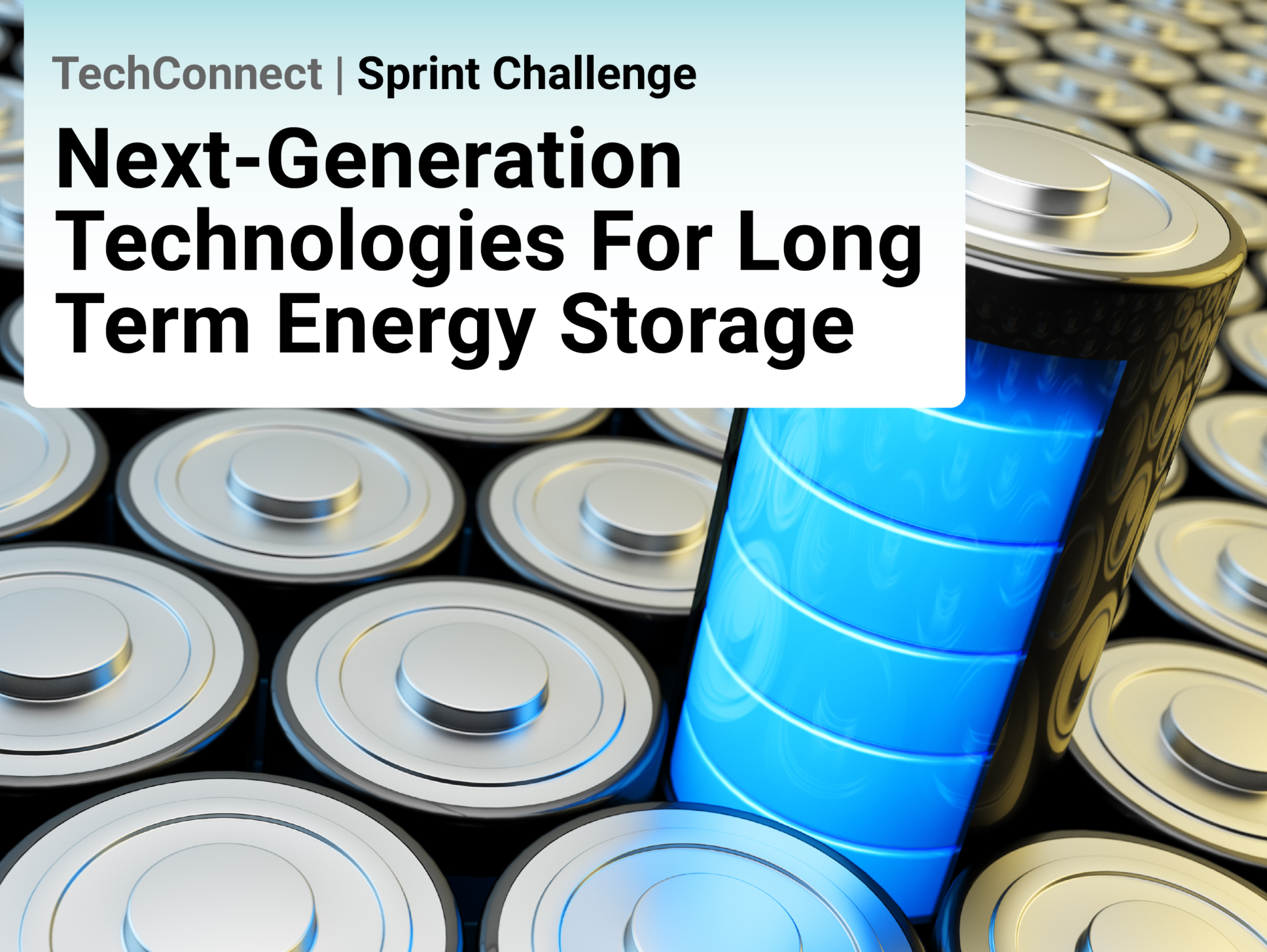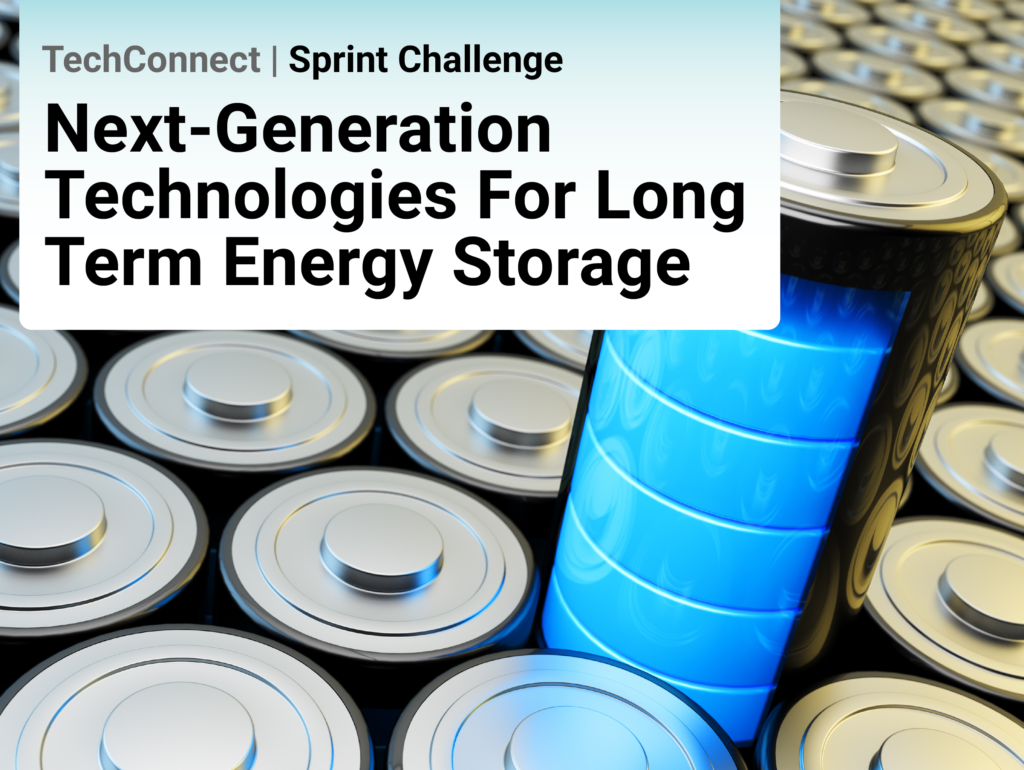 Due: March 24, 2023
The need to commercialize technologies which deliver long-term energy storage (in excess of 10 hours) is stronger than ever. Governments and corporations are interested in the next generation of technologies capable of releasing energy that has been stored for extended periods of time.
In particular, a number of TechConnect clients are interested in:
Advancements in lithium-ion battery technology
Alternative battery chemistries including:

Magnesium
Potassium
Sodium
Zinc

Solid-state batteries
Advanced thermal energy storage approaches: hot or cold
Hybrid storage systems
All proposed approaches must provide environmental and/or sustainability advantages over existing technologies such as:
Increases in:

Duration
Efficiency
Capacity
Operational lifespan

Years AND/OR
Charge/Discharge cycles

Usage of recycled materials
Recyclability of components

Reductions in:

Toxic chemicals used
Usage of rare earth and/or critical minerals
Safety hazards
All capacities and use cases are in scope. Additionally, all technical maturities are in scope, provided that a credible pathway to commercialization exists.
Respondents to this Sprint will be considered for engagement by multiple TechConnect clients, representing a variety of industries and applications. Furthermore, select respondents may also be invited to demo, present, or showcase their proposed technology at the upcoming TechConnect World Conference in July 2023. Respondents are not obligated to participate in the Conference and non-participation will not negatively impact any potential engagement with any TechConnect clients. Event participation fees may apply. There is no cost to submit a response.
The goal of this sprint is to facilitate contact and interactions between the Sprint sponsor and commercial entities (including Start-ups) or technology developers or research organization/university in this space. Submissions from all viable subject matter experts are of interest including those from academia and commercial entities.