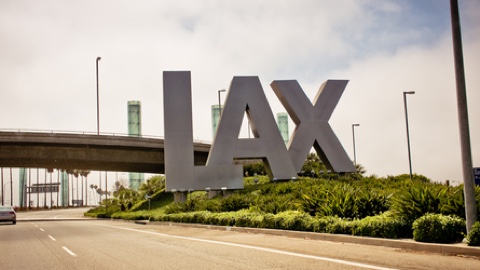 Lufthansa Airlines recently successfully completed a three-week trial of a biometric boarding pilot program for its flights from Los Angeles International Airport (LAX). During one part of the trial nearly 350 passengers were able to  board in about 20 minutes.
"The increasing need for airlines, airports and authorities to offer faster and more convenient processes for guests to move through the airport creates a unique opportunity for the use of biometrics," said Bjoern Becker, senior director of product management and digital services for Lufthansa.
The facial recognition technology used in the gates was developed by Amadeus, a major Spanish IT provider, and VisionBox, a provider of automated border control systems. A high-resolution face capture system at the gates photographs each passenger as they approach and the photo is then securely sent to the U.S. Customs and Border Patrol (CBP) agency's database. Once the system reconciles the passenger and his flight, they are marked as boarded and no longer need to present a boarding pass or passport. The solution provides unique security benefits for airlines by confirming with high degree of certainty the identity of boarded passengers and authenticity of their documents via CBP Traveler Verification Service.
"Biometric boarding has enormous potential to make the travel experience easier and less stressful," said Guido Haarmann, managing director of airlines for Amadeus. "Last year, over 1.6 billion passengers boarded planes using Amadeus Altéa technology."
If the pilot program is a continued success, Lufthansa plans to expand the program, bringing it to airports across the United States.
"We anticipate that in near time, biometric boarding, as well as other aspects of the air travel experience, will be widely utilized across the U.S. and beyond," said Becker.