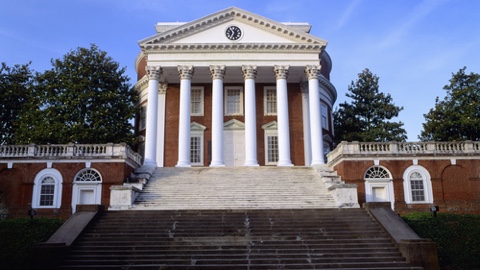 The Link Lab at the University of Virginia's School of Engineering was opened in February of this year with the aim of researching and developing systems that link the physical world with cyber components. Known as cyber-physical systems (CPS), this type of engineering system integrates both physical and computational components that act as a network of interacting elements with physical inputs and outputs.
"Just look around the world and around you," Craig Benson, dean of the engineering school, said. "The whole future — our economy and our lives — is cyber-physical systems, or the connection between the physical world and computing."
Led by director John Stankovic, the lab has faculty from five different engineering departments – civil and environmental, computer science, electrical, mechanical, and systems and information. The school is actively developing a complete Master's program in CPS.
"[The goal of the lab is to enable] state of the art research in the cyber-physical world with three new systems — autonomous, smart cities and intelligent health — while also retraining engineers to integrate the cyber and physical world with software," Stankovic said.
As CPS integrates broad areas of study, the lab is focusing on fostering more collaboration among researchers – based on the idea that people in closer proximity are more likely to collaborate.
"It was essential to create an ecosystem around this area of technology and education that is emerging so that we could integrate the diversity of the faculty and we could compete better," Benson said. "This is going to drive our future and hopefully serve as a model for the university about how to integrate collaboration in research."