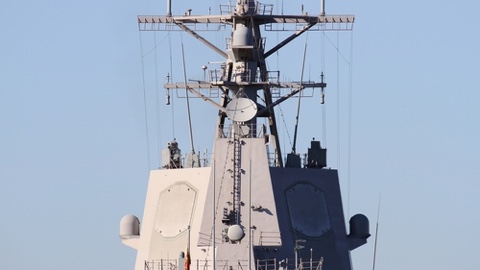 The United States Navy has awarded an initial $150 million contract to Lockheed Martin to develop shipboard lasers – HELIOS – an acronym for  'High Energy Laser and Integrated Optical-dazzler with Surveillance'. Under the terms of the contract, Lockheed will deliver two lasers – one for testing ashore and one for installation on a destroyer – and will modify the software on the Aegis combat system so it can use the laser both as a weapon and a sensor. The contract includes $942 million in options which would allow the Navy to buy additional lasers as well as use Lockheed's services in installing the lasers, maintaining them, and training the crews.
"The HELIOS program is the first of its kind," said Michele Evans, vice president and general manager of Integrated Warfare Systems and Sensors at Lockheed. "[It] brings together laser weapon, long-range ISR and counter-UAS capabilities, dramatically increasing the situational awareness and layered defense options available to the US Navy. This is a true system of capabilities, and we're honored the navy trusted Lockheed Martin to be a part of fielding these robust systems to the fleet."
In 2014, the Navy field tested an XN-1 LaWS (Laser Weapons System) ships' defense system on board a destroyer. The HELIOS program has drawn on data and lessons learned from that LaWS testing. In addition to high-energy capability, the system will also feature an intelligence, surveillance and reconnaissance (ISR) component via integrated sensors. The integrated optical-dazzler will provide a defense capability against opposition UAS, blinding enemy drones and their ISR functions.
"Lockheed Martin's spectral beam combined fiber lasers bring flexibility and adaptability to defensive and offensive missions," said Dr Rob Afzal, senior fellow of laser weapon systems at Lockheed Martin. "Our design is scalable, and we can optimize it to meet requirements for future increments."