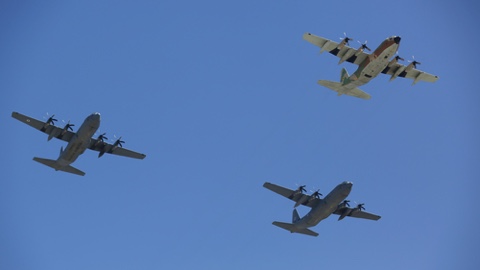 Israel Aerospace Industries (IAI) recently debuted the ELL-8270, an innovative electronic warfare system which uses a towed decoy as "bait" when an aircraft in flight is in danger of being struck by radar-guided enemy missiles. The battery-operated decoy is towed at a safe distance from the aircraft by a simple tether and uses a transponder that generates a high-frequency radar cross section (RCS) to create a  false target that will divert any incoming missile away from the plane. The decoy can be reeled back into the plane after it has been deployed or discarded.
The completely autonomous system can deal with multiple threats simultaneously, can be used by all aircraft types, is extremely lightweight, and the expense of the system is relatively low compared to other in-flight defense devices. ELL-8270 was developed by the Elta division of IAI.
Rami Navon, electronic warfare marketing manager at IAI Elta stated, "It does not replace the jammers, but instead provides another layer of defense," he said. "The electronic warfare on board aircraft is never fully hermetic. For the one time that an enemy air defense system detects an aircraft and fires at it, penetrating the jammer, this will form another defensive layer."
The ELL-8270 joins to the ELL-8212 and ELL-8222 self-defense jamming pods, the ELL-8265 advanced warning and positioning systems, and the ELL-8260 integrative self-protection suits.