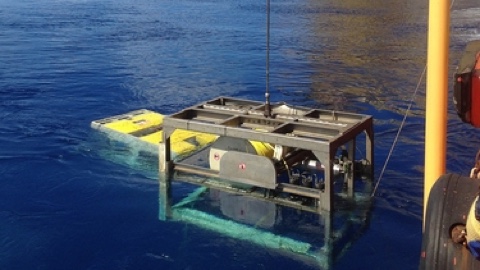 Forum Subsea Technologies, a subsidiary of Forum Energy Technologies, Inc., and BluHaptics, Inc. have partnered to provide solutions for remotely operated vehicle (ROV) and subsea engineering applications.
Forum's 3D ROV simulation software product will be used for training and evaluation of ROV pilots as well as by subsea engineering teams for modelling and verification of procedures related to installing and maintaining subsea equipment. The ROV Simulator provides a variety of training scenarios designed to test pilots' skills within realistic scenarios. It can record missions in real-time for future playback for training purposes and the VMAX Project Editor allows users to develop custom scenarios.
"We have seen a real increase of the use of 3D simulation products by engineers for evaluating subsea system designs and the way in which underwater vehicles interact with them. For those engineers who are a not accustomed to piloting an ROV let alone controlling a seven-function manipulator, we can now offer a very cost-effective and intuitive alternative to the legacy controller," said VMAX Product Director, Andy McAra.
BluHaptics' Dex-OS manipulator control system provides an intuitive user interface with the ability to introduce variable levels of automation.  Both systems operate on a laptops, which offers mobility, convenience and flexibility.
Luke Wissmann, BluHaptics VP of Business Development, added: "Forum's portable VMAX simulator has made it possible to demonstrate our new Dex-OS system in conference rooms around the world for offshore energy stakeholders, which allows us to show how the system functions in real-world scenarios. So demonstrations become very credible and the value proposition of Dex-OS becomes even more apparent."