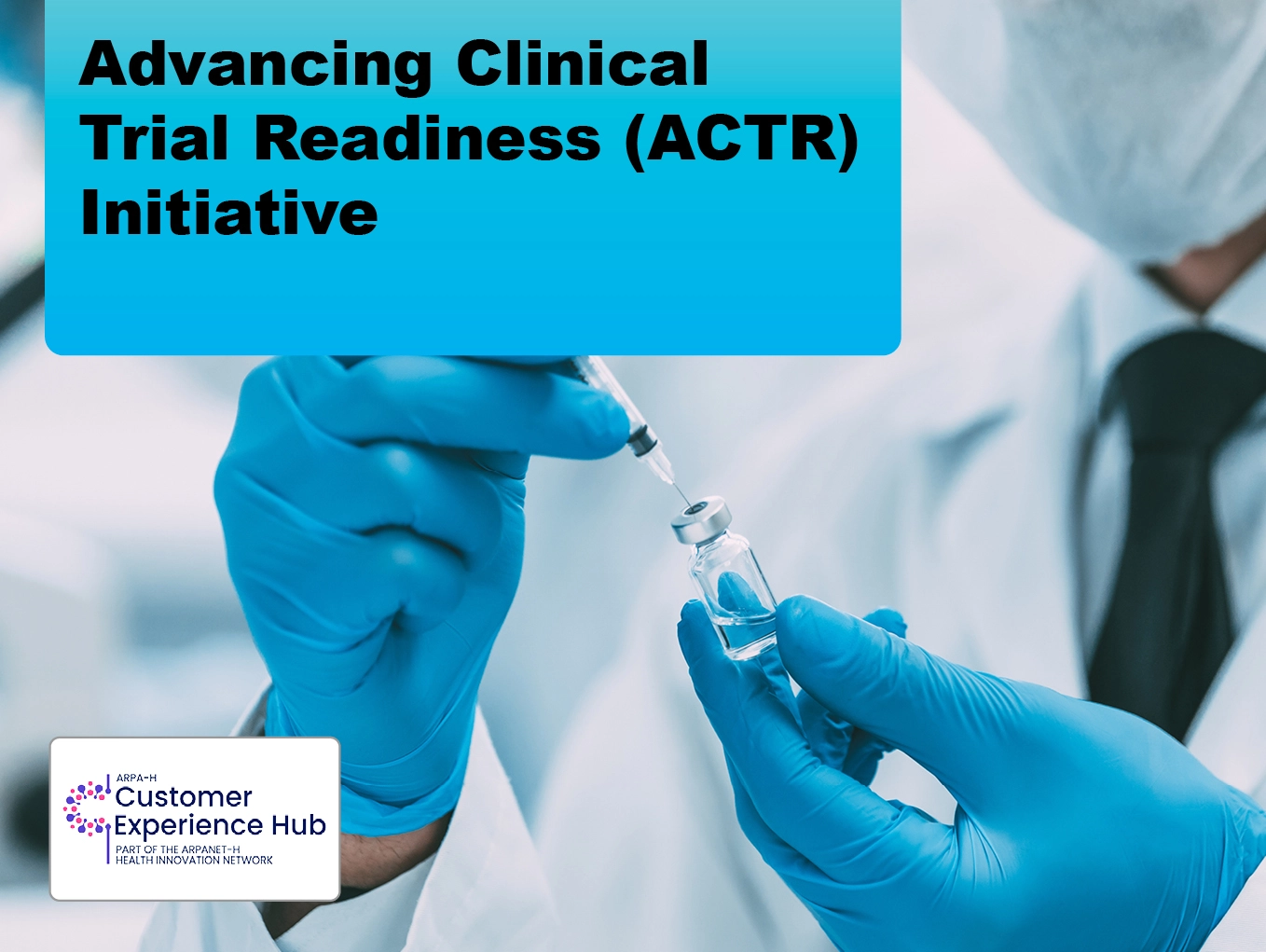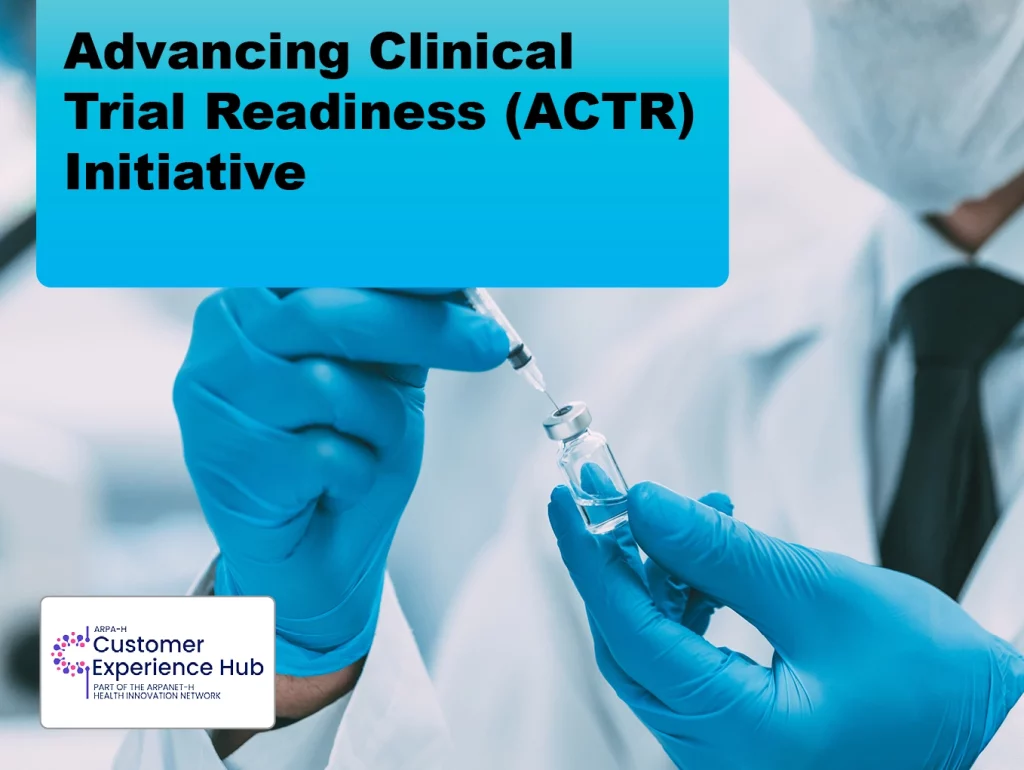 Due: December 1, 2023
The Advancing Clinical Trial Readiness (ACTR) initiative seeks to improve the nation's ability to conduct clinical trials safely, quickly, and equitably. This is important to advance, integrate, and extend clinical trial capabilities that overcome challenges in evaluating new technologies, therapies, and platforms. Ambitiously, this effort seeks to enable 90% of all Americans to take part in a clinical trial within a half hour of their home. The ACTR program will require collaboration across a diverse set of organizations, firms, and institutions to reach the American public more effectively, including traditionally unreached populations in the US. To reach this goal, ARPANET-H is interested in and greatly values stakeholder feedback to learn and benefit from a broad range of perspectives.
The ARPANET-H Customer Experience Hub is issuing its first Network Activation Call in support of ACTR's goals by seeking feedback on the ACTR initiative description, which can be found here. A Network Activation Call draws on the ARPANET-H network to source feedback at scale on program concepts, inform technical and funding approaches, and map the landscape of potential partners. It is designed to meaningfully engage diverse stakeholders, end-users, and non-traditional partners (including beyond the current network membership). Answer any of the prompts below where your team has a perspective and/or specialized or high-performing capabilities. The deadline to provide feedback is December 1, 2023. While not a requirement to respond to this Network Activation Call, organizations or institutions interested in becoming a part of the Customer Experience Hub spoke network can learn more at the How to Become a Spoke webpage.
This opportunity requires membership in the ARPA-H Customer Experience Hub. This Consortium releases numerous opportunities throughout the year, so even if this one may not be right for you, we strongly encourage you to join the consortium, so you are ready for the next opportunity.
Complete the form below and a program representative will reach out to you shortly to support you through the process.