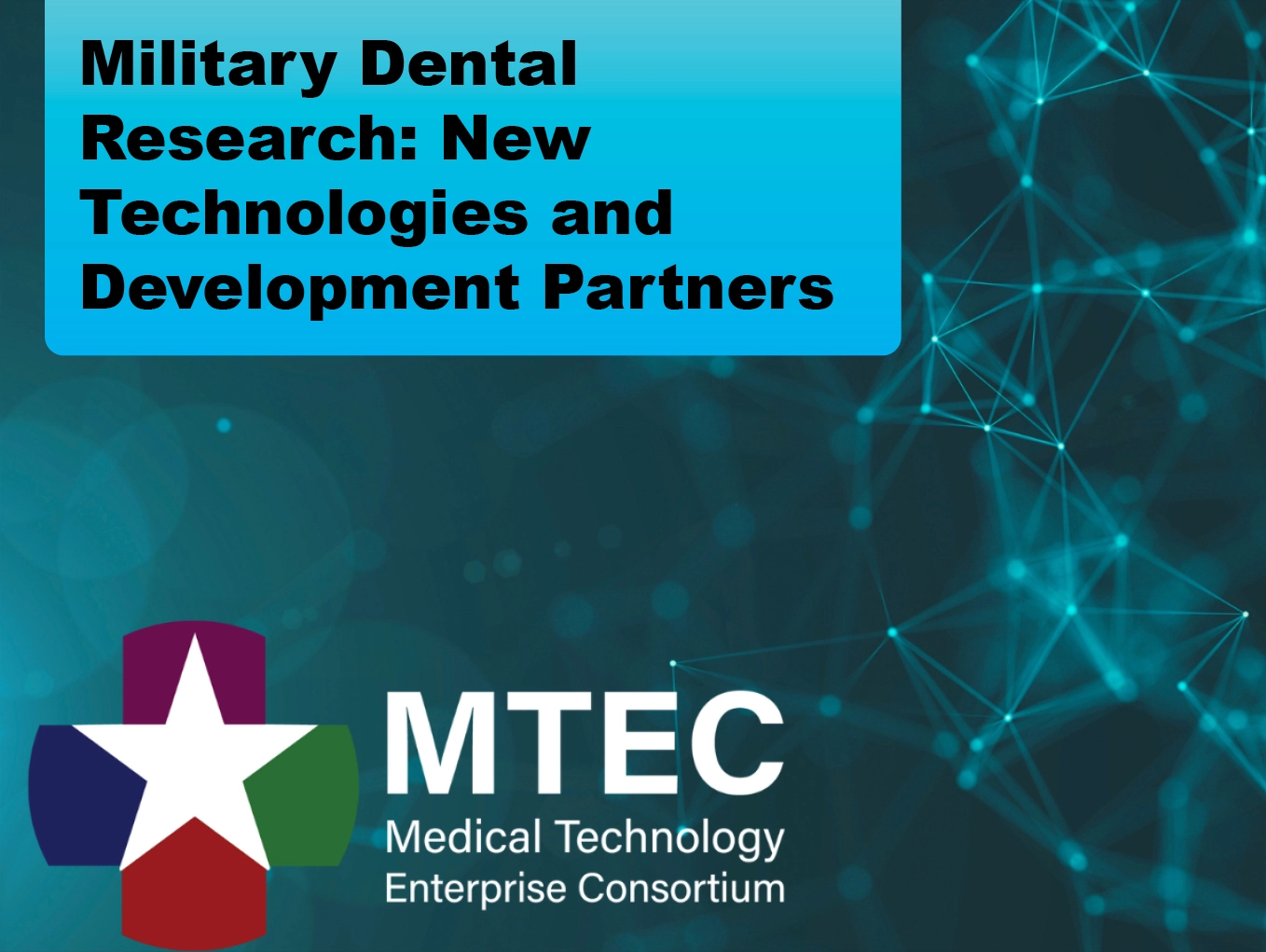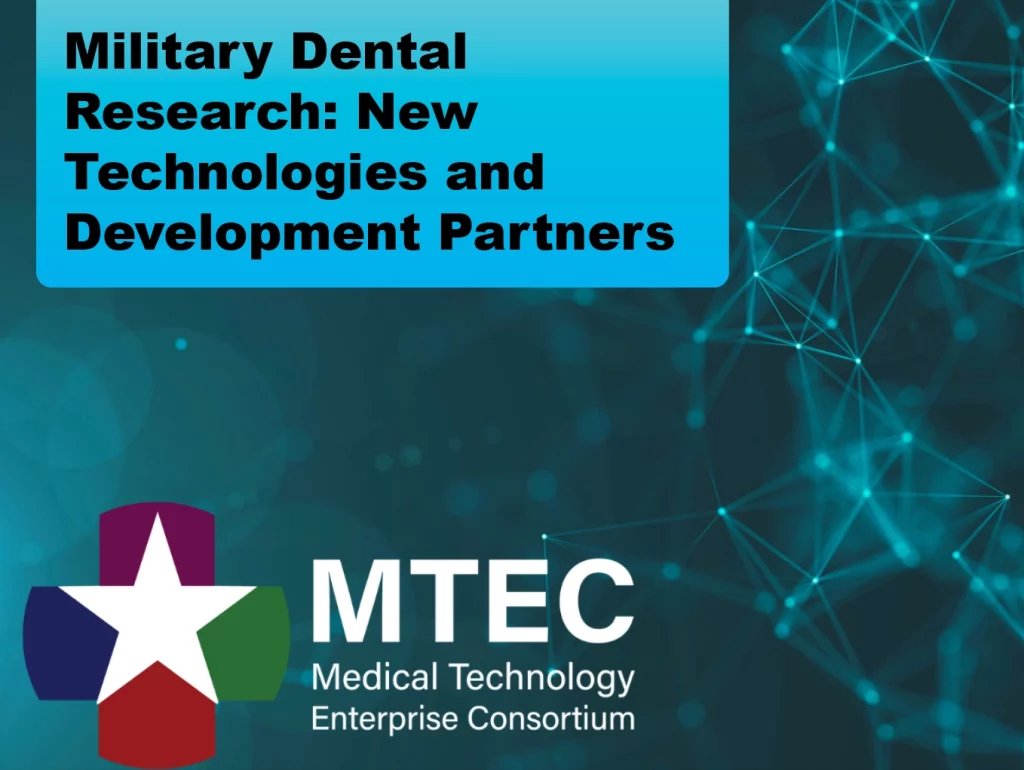 Due: November 30, 2023
This RPI focuses on surveying the current state of engineering and medical prototypes, knowledge products, and manufacturing capacity related to military dental research. Project information papers will be reviewed by the Sponsor and used in a manner that shapes NAMD efforts in this technology space. The results of the project information paper submission will serve as a means to assess the development landscape and potentially focus efforts that will follow.
This opportunity requires membership in the Medical Technology Enterprise Consortium (MTEC). This Consortium releases numerous opportunities throughout the year, so even if this one may not be right for you, we strongly encourage you to join the consortium, so you are ready for the next opportunity.
Complete the form below and a program representative will reach out to you shortly to support you through the process.