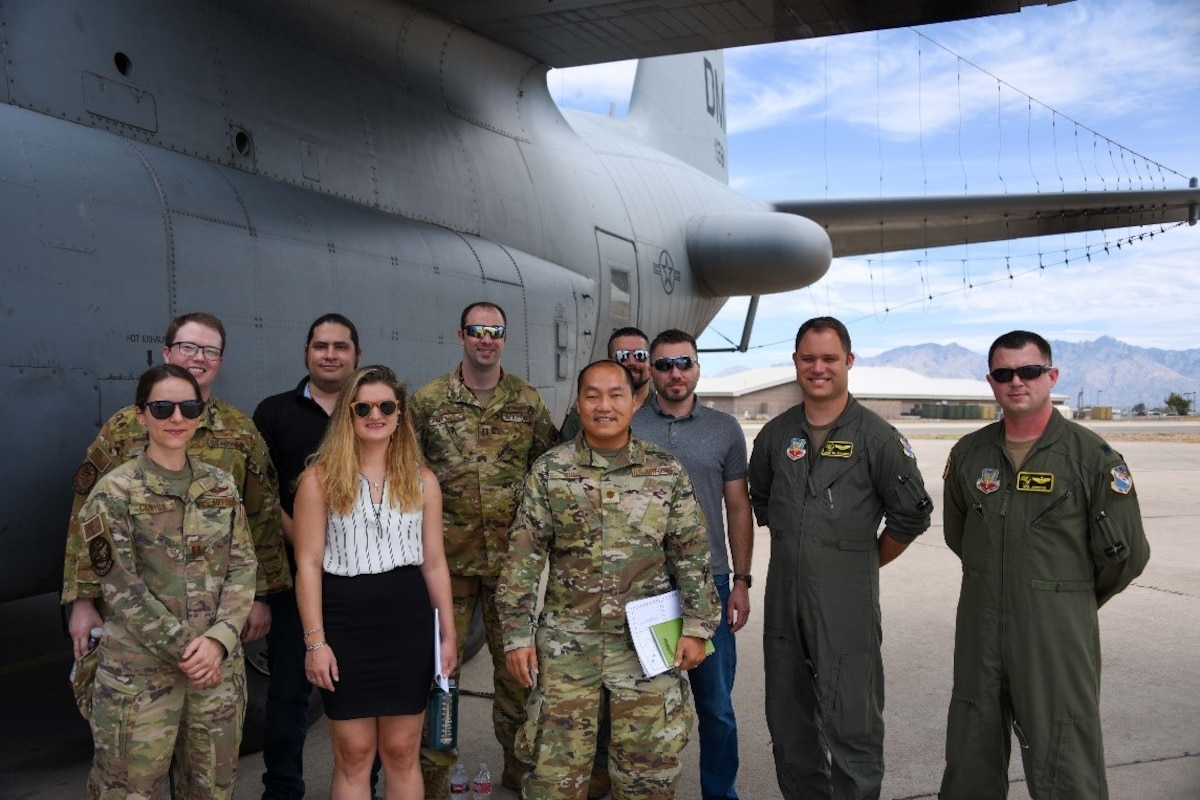 The US Air Force (USAF) recently successfully demonstrated a new System-of-Systems Technology Integration Tool Chain for Heterogeneous Electronic Systems (STITCHES) and Missionware capabilities. Called Project 212, STITCHES and Missionware has the goal of connecting, protecting, and enabling warfighters to maintain a technological edge against various threats.
"The combination of software effects applications and tailored mission data is designed to revolutionize EW operations for the Air Force," said Jason Temple, 16th Air Force's Project 212 lead. "These applications allow the force to be more agile, flexible and adaptable."
For the demo, STITCHES was used to provide operational users access to applications. Missionware files were then distributed from a cloud-based web application. The ability to stitch applications proves the viability of moving applications across architectures to support rapidly reconfigurable applications. The in-flight verification test validated the USAF's ability to generate new electronic warfare (EW) effects with STITCHES and Missionware.
"STITCHES is an effect chain creator," said Dr. Jimmy Jones, STITCHES Warfighter Application team lead. "We were able to create a new EW capability using existing systems without needing to change the original standards of each system's original design."
The use of STITCHES and Missionware to respond to ever-changing conditions further allows the USAF's existing electromagnetic spectrum reprogramming enterprise to fulfill the objectives specified in the 2018 National Defense Strategy (NDS).
"The energy and drive from our dedicated agile team was critical to the success of Project 212 and meeting the objectives of the 2018 NDS," said Maj. Duc Bui, STITCHES program manager. "This demonstration of STITCHES and Missionware is a huge step forward in building the Air Force we need today and tomorrow."