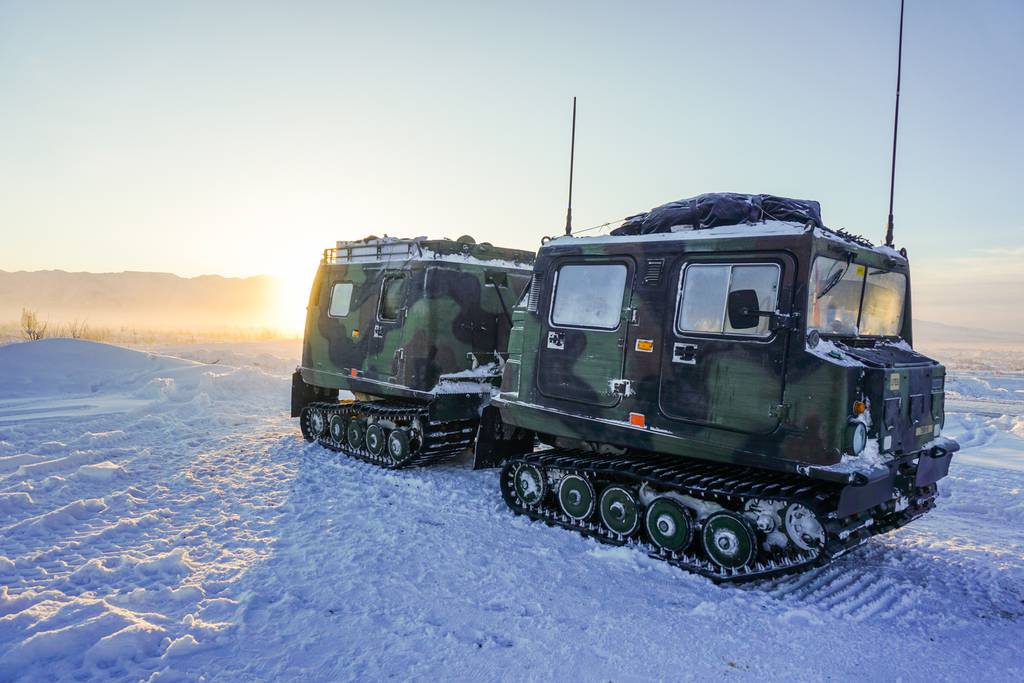 BAE Systems has won the U.S. Army's competition for its Cold Weather All-Terrain Vehicle (CATV) program, receiving a US$278 million contract to produce Beowulf. As described by BAE Systems, "Beowulf is an unarmored, tracked, and highly versatile vehicle for carrying personnel and a variety of payloads in either of its two compartments. Beowulf can traverse snow, ice, rock, sand, mud, and swamp conditions and can operate in steep mountain environments. Its amphibious feature also allows it to swim in flooded areas or coastal waters."
In assessing the vehicle, the Army had it undergo a prototype evaluation phase of the CATV program in Alaska. Testing included: amphibious operations; navigating terrain with varying levels of complexity; starting and operating in extremely cold weather; and user assessment by soldiers.
Beowulf is capable of carrying up to 14 personnel and approximately an 8.8 tons (8,000 kg) payload at 40.3 mph (65 Km/h). Its articulated mobility system provides optimal maneuverability across varying surfaces and its modular design can be reconfigured for multiple missions. The CATV program intends to use it for search and rescue, defense support to civilian authorities, and homeland defense.
"Beowulf is a highly capable solution to meet the U.S. Army's requirement for Arctic operations. We look forward to providing our soldiers operating in challenging terrain and environments with this highly capable vehicle," said Mark Signorelli, vice president of business development at BAE Systems Platforms & Services. "We have been maturing and modernizing cold weather all-terrain capabilities for decades, bringing advanced capabilities to the United States and numerous other countries. This contract means we will continue to do so for many years to come."