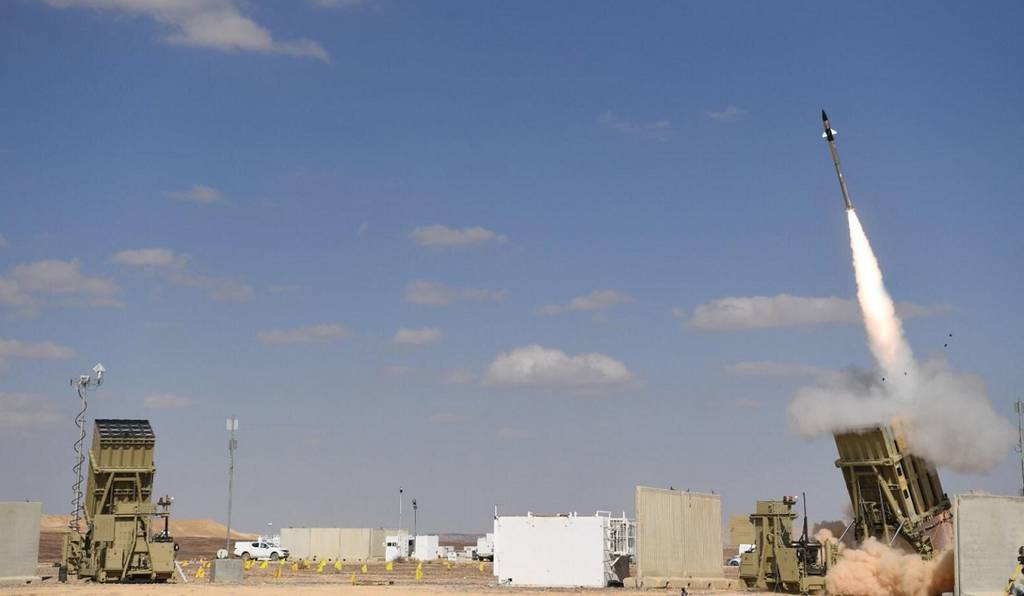 The U.S. Marine Corps has successfully tested an air-defense interceptor system which incorporates Israeli defense company Rafael's Iron Dome Tamir missile. With the success of the test, the Corps has stated it intends to purchase the system.
The test used the Marine Corps' Medium-Range Intercept Capability (MRIC) prototype, integrated with the Iron Dome launcher and the Tamir interceptor missile, to hit several simultaneously-launched cruise missile representative targets coming from different directions and angles. The integrated system also includes the ground/air task-oriented radar, or G/ATOR. During the tests, G/ATOR tracked each target from its launch point, and transmitted the information through the command-and-control system to the Iron Dome launch components. 
"At its peak, numerous in-air targets, each with its own unique flight trajectory and velocity, surrounded the MRIC prototype," a Marine Corps statement stated. "Upon firing, MRIC successfully hit each target using the Tamir missile."
The MRIC is intended to provide effective missile defense from large enemy drones, cruise missiles, and fixed and rotary-wing aircraft during expeditionary advance basing operations. Marine Corps officials have stated that the MRIC is critical to the success of the service's Force Design 2030 initiative – which in part, calls for a special planning team to study medium-range air-defense capabilities.
"This test has proven the Iron Dome Tamir interceptor and associated ground components can be integrated quickly and efficiently in any relevant defense architecture and intercept various aerial threats successfully in complex and advanced scenarios," said Moshe Patel, the head of the Israel Missile Defense Organization.