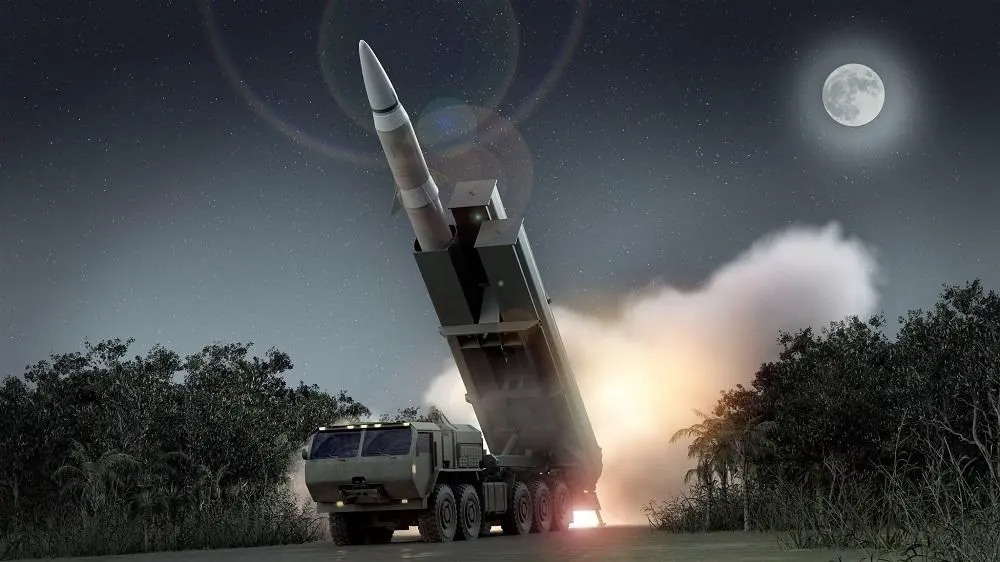 DARPA has successfully conducted the first flight test of the Operational Fires Program. OpFires seeks to demonstrate a ground-launched, two-stage propulsion system that can deploy various rockets, such as hypersonics, from military trucks. It is designed to be able to target and destroy time-critical targets and overcome  modern air defenses.
A medium-range hypersonic missile was launched from the back of a Marine Corps logistics truck, and was proven to successfully perform missile canister egress, conduct stable flight capture, and the use of the U.S. Army's inventory artillery fire control systems to initiate the mission.
"This is a promising step toward a [transporter erector launcher] on-demand capability for accurately firing medium-range missiles from highly agile, readily available logistics trucks that are already in both the U.S. Army and U.S. Marine Corps inventory," Lt. Col. Joshua Stults, the DARPA program manager for OpFires, said. "Our successful agile hardware development approach prioritizes full-scale flight testing that will inform further design maturation this year."
An important part of the program is the ability of OpFires to still work with existing command-and-control systems, logistics infrastructures, and operating environments. To fulfill this requirement, Lockheed Martin, which built the system and conducted the test, adapted proven electronics and precision fires subsystems from High Mobility Artillery Rocket Systems into the system, to allow for interoperability with the Army's existing Advance Field Artillery Tactical Data System infrastructure.
"The OpFires program is a great example of how DARPA, in partnership with industry, is helping the Department of Defense facilitate rapid development and testing of advanced hypersonic technologies to accelerate the delivery of transformational warfighting capabilities," Michael White, principal director for hypersonics in the Office of the Undersecretary of Defense for Research and Engineering, said.