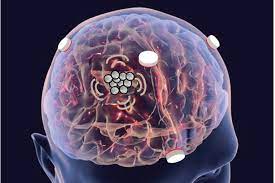 Dr. Hong Chen at Washington University in St. Louis (WUSTL) has received a three-year US $750,000 grant from the Office of Naval Research to develop wearable sensors to aid in the detection of blast-induced traumatic brain injury (bTBI). 
This wearable passive sonar will work by detecting shock wave-induced cavitation in the human brain during exposure to blasts. Cavitation is a phenomenon where vapor bubbles (or cavities) in a fluid grow and burst due to outside pressure fluctuations, causing damage in soft materials and tissue. Upon bursting, the bubbles create sound waves that the sensors can then detect.
The data gathered is expected to provide insight into the risk of brain injury caused by cavitation and assist with diagnosis and treatment of bTBI. The Defense and Veterans Brain Injury Center has reported that approximately 414,000 U.S. service members worldwide have experienced traumatic brain injuries between 2000 and late 2019.
Chen points out that modern body armor can protect warfighters from shrapnel from explosive blasts but cannot prevent bTBI.
"Shockwave-induced microcavitation is gaining increasing support as one of the key mechanisms for bTBI," Chen said. "However, we lack a noninvasive cavitation detection technique for reliable microcavitation detection in the brain. This has been the major roadblock for investigating the microcavitation mechanism for bTBI." 
Chen's group will also work with researchers at Pennsylvania State University to develop low-power electronics to acquire and process the detected signals.