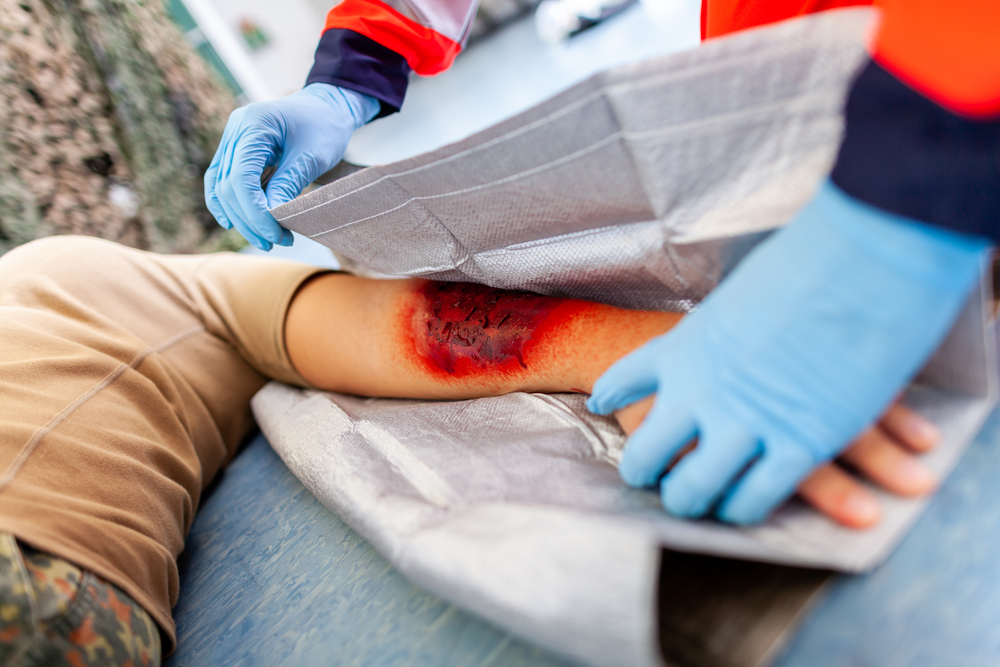 The Army's Medical Technology Enterprise Consortium (MTEC) has issued a request for the Burn Digital Assessment project (BDA). BDA is seeking to develop a rugged handheld device that will measure the severity of burns on wounded soldiers to help medical personnel in assessing necessary treatment.
Currently, field hospitals have only minimal burn wound management tools. It is challenging for medical providers in the field to assess burn severity, as they can only estimate the depth and severity of burns. A handheld device would help medical personnel evacuate severe burn victims quickly, while preventing unnecessary evacuation for less severe burn casualties who could be treated closer to their units.
The proposed handheld device's sensor would be able to measure burn severity by calculating burn size and depth, including how much of the victim's body is burned, and to what depths. The device will be used in Army battalion aid stations, brigade support aid stations, forward resuscitation and surgical detachments, and field hospitals to inform triaging, evacuation, and resourcing to help reduce the surgical burden of returning injured soldiers to duty.
The device for burn assessment is required to have FDA clearance for assessing burn size and depth; be able to measure burn size in terms of total body surface area; be able to measure of the proportion of total body surface area for burn depths; be painless; simple to use; give output information within minutes; is compatible with other burn and lifesaving treatments; has minimal training requirements; follows military cyber security requirements; and could become a commercially viable product.
Companies selected for the project will divide up to US$4.8 million over two years, and several contract awards are expected.