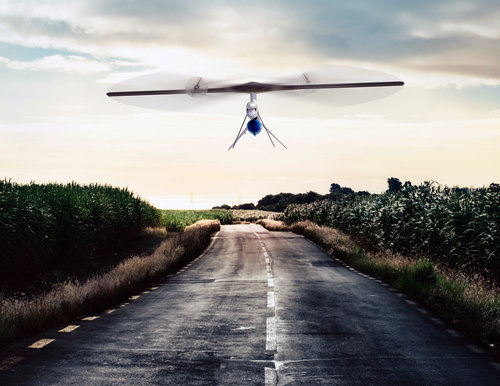 The US Air Force Research Laboratory has awarded a $89.4 million contract to Dzyne Technologies to research the unmanned Small Payload Precision Air-Launched Inexpensive Delivery System (SPPAIDS). SPPAIDS is a low-cost air-deployable system that will incorporate technologies that enable swarms of unmanned gliders to accomplish long range precision payload delivery of air-launched supplies. 
According to the Air Force, demand for a system able to deliver small payloads precisely has been largely unmet in military and commercial applications. The SPPAIDS system is expected to meet this commercial and military demand with a system that precisely delivers as much as 25 pounds (~11 kilos) of payload, with minimal cost and labor necessary from the end user. The delivery should be able to hit a 100-square-foot (~ 9. 3 sq meter) target zone using soft landing techniques, and the system should be capable of launching from various military and civilian aircraft.
Dzyne is charged with the development of the aero design and prototyping of the glider vehicle, mechanical design and testing of the shock attenuation method, software development to demonstrate precision landing, and material and manufacturing development to support rapid destructibility. The resulting prototype aircraft will be used for demonstration purposes.
The SPPAIDS contract falls under the Air Force's Small Business Innovation Research vehicle. The contract is expected to be completed by June of 2027.