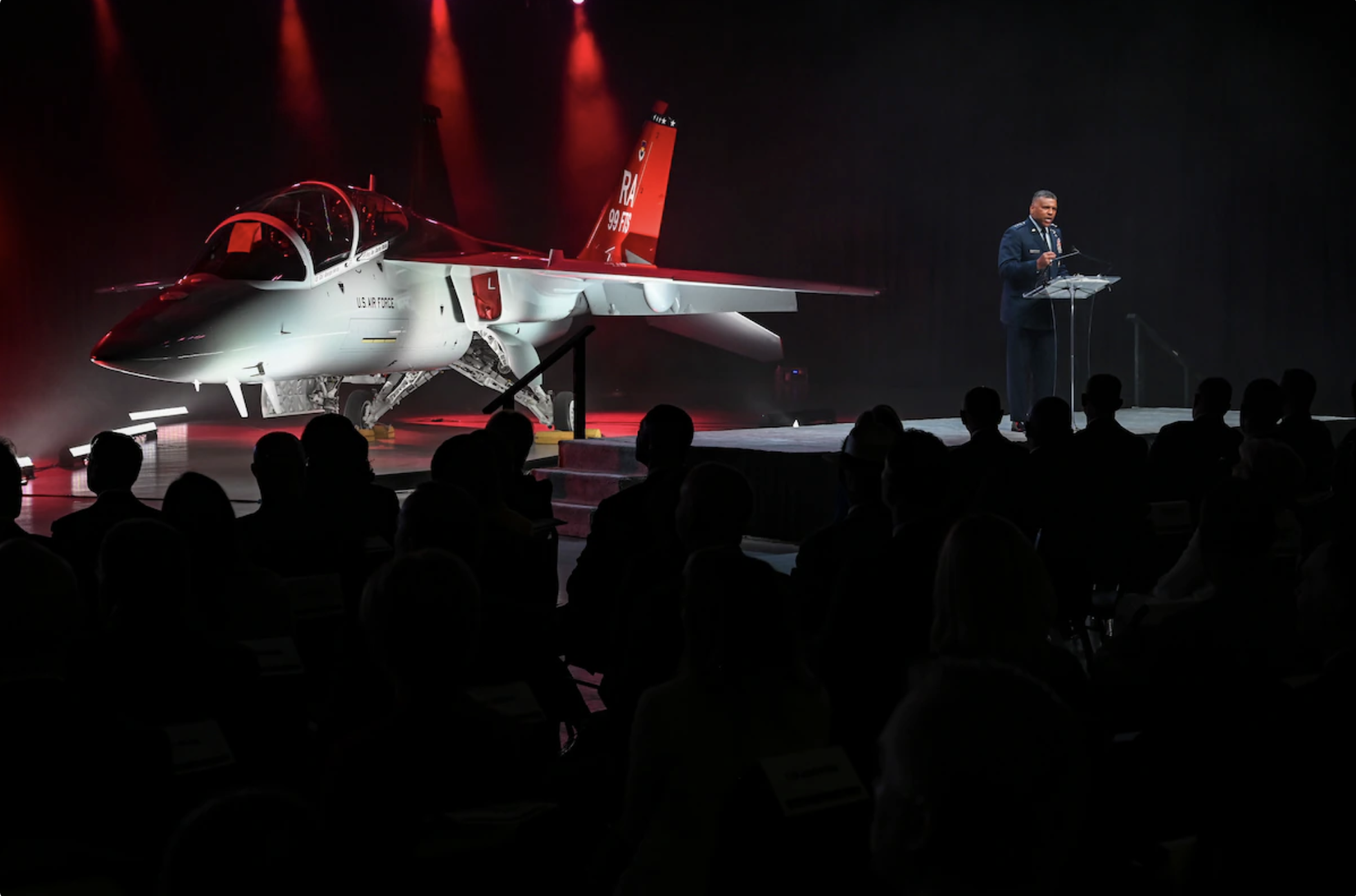 Boeing has revealed its first T-7A Red Hawk advanced trainer jet – one of 351 aircraft contracted to be delivered to the Air Force to replace the more than 50 year old T-38 Talon training aircraft. The aircraft will undergo ground and flight testing before delivery to the U.S. Air Force.
The T-7A Red Hawk was produced by Boeing in partnership with Saab. The aircraft was built with digital engineering processes, agile software development, and an open architecture mission system in order to significantly reduce the time from design to first flight. Compared to traditional aircraft development programs, T-7A experienced: a 75% improvement in first-time engineering quality; an 80% reduction in assembly hours; and a 50% reduction in software development and verification time.
The jets are designed to teach pilots to fly fourth- and fifth-generation aircraft. Ground-Based Training Systems (GBTS) will prepare students for and supplement training conducted in the T-7A. The aircraft is a flexible, modifiable solution that adapts to people, software, and systems so future technologies and mission requirements can be easily implemented. The T-7A's design includes provisions for growth as requirements evolve for additional missions such as an aggressor, light attack / fighter variant.
The T-7 was named in honor of the Tuskegee Airmen of World War II – the first squadron of Black fighter pilots – who were nicknamed the "Red Tails" after their planes' distinctive markings.
"With this rollout, we honor our storied history and the heroes who wrote the chapters, and we usher in an exciting new era of aviation and a new generation of heroes who will write the next chapters," Air Force Academy Superintendent Lt. Gen. Richard Clark said.