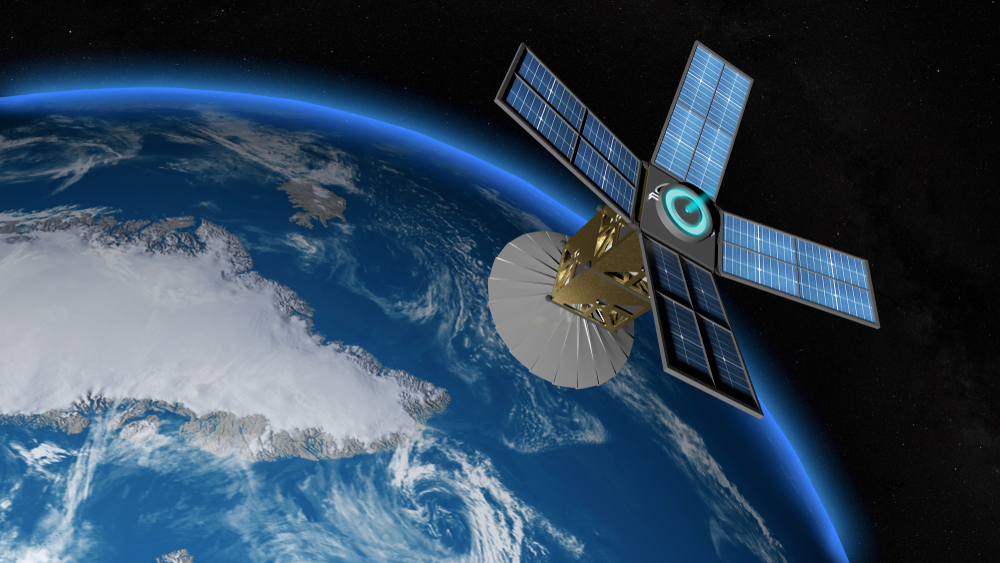 The U.S. Space Force is now receiving data collected by a constellation of about 40 geolocation cubesats operated by Spire Global to detect GPS jamming. The goal of the project is to discover a way to automate manual data analysis techniques and understand how to take advantage of commercial data – ultimately producing more timely intelligence for military operations.
In the past, the collected data was primarily being used for weather forecasting and climate monitoring. The cubesats use a remote sensing technique called GPS radio occultation to measure properties of the Earth's atmosphere from space. A radio signal transmitted by a GPS satellite in medium Earth Orbit — about 12,500 miles (~20,100 km) high — is then received by a satellite in low Earth orbit.
That data from Spire and other LEO constellations is now being analyzed by Slingshot Aerospace's cloud platform – the pLEO Data Exploitation and Enhanced Processing (DEEP) prototype – in an attempt to detect and locate radio frequency (RF) and GPS interference, which pose serious threats to the safe operation of U.S. satellites.
The DEEP prototype contract is funded through the Commercially Augmented Space Inter-Networked Operations (CASINO) program of the Space Systems Command (SSC), which develops and demonstrates the military utility of proliferated LEO satellite architectures.
The 40 radio occupation satellites will be required to do custom collections in order to generate detailed information.
"This is when the government will tell us areas of interest where they would like additional insight, and we task our satellites to collect data over those regions," Conor Brown, director of federal sales at Spire, said. "That's where we really do the signal detection extraction. and analyze for detection of spoofers."
Later this year, Slingshot will demonstrate a prototype that will make data available in the military's unified data library. The enterprise repository was created by the USSF and the U.S. Air Force Research Laboratory.