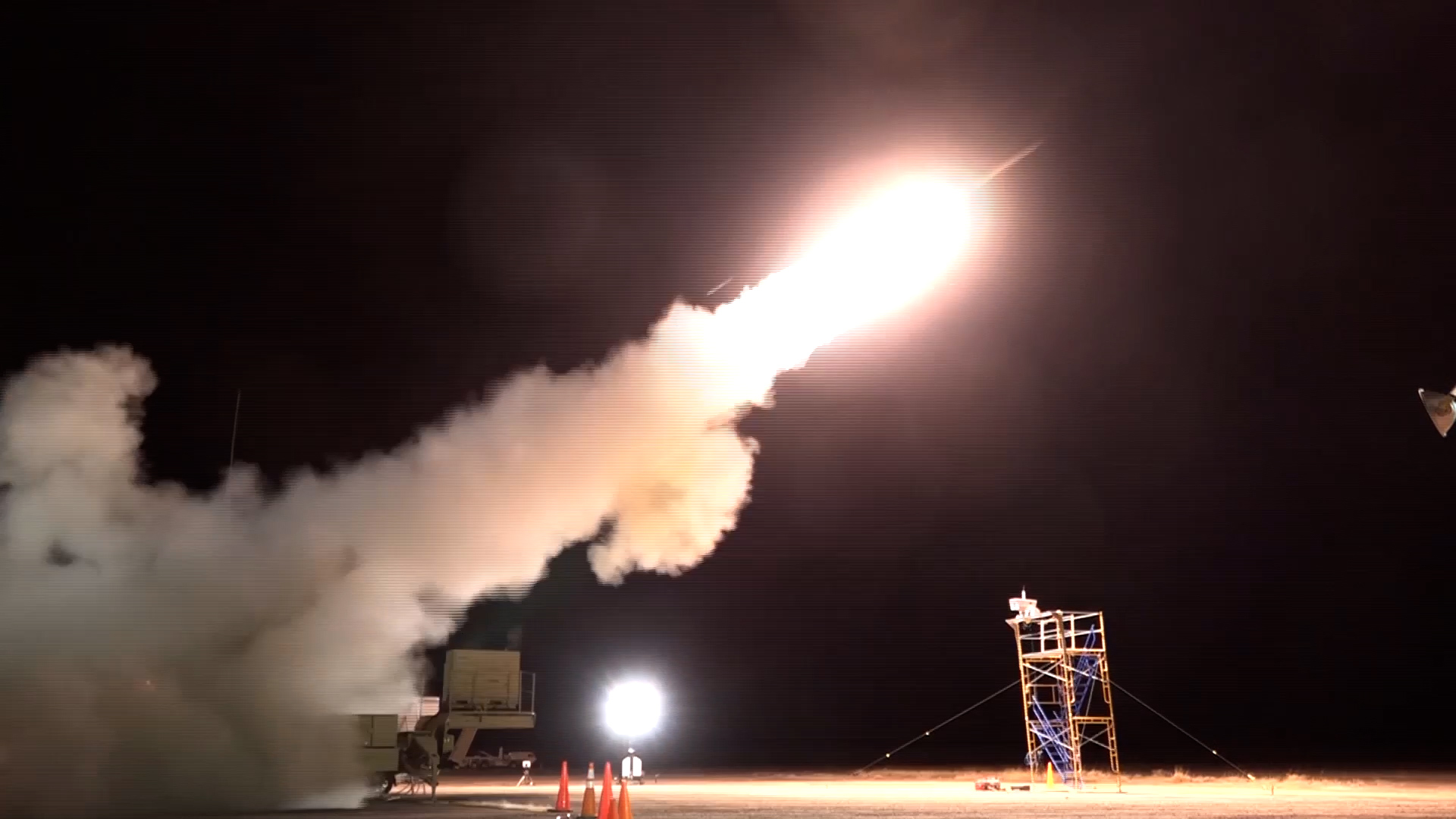 For the first time, the U.S. Missile Defense Agency (MDA) successfully remotely launched the Patriot Advanced Capability-3 Missile Segment Enhancement (PAC-3 MSE) from a Terminal High Altitude Area Defense system (THAAD).
"With this successful demonstration, the Patriot M903 Launching Stations and PAC-3 MSE interceptors can be deployed with the THAAD Weapon System using only the THAAD radar and TFCC (Fire Control & Communication) for support," Scott Arnold, vice president of integrated air and missile defense at Lockheed Martin Missiles and Fire Control stated.
The PAC-3 MSE was fired using the THAAD system against a simulated incoming target. The PAC-3 MSE interceptor was able to fly to the intercept point and subsequently self-destruct as planned. Both the MSE and the THAAD system are manufactured by Lockheed Martin.
Integrating the Patriot medium-range air-and-missile defense system with THAAD uses principles similar to the decoupling of launchers and radars so an operator could, for example, use a THAAD radar to engage a Patriot interceptor depending on the needs of the situation. The new integrated air and missile defense system is expected to provide defensive capability in the terminal phase of a threat missile's flight. This would provide forces with a "critical multi-tier missile defense capability," that would expand the battlespace, increase the area of defensive coverage, and add flexibility to commanders in how they use the systems.
"This test demonstrates the expanding capabilities of the THAAD weapon system and its ability to intercept and destroy ballistic missile threats in defense of our nation, deployed forces and allies," MDA Director Vice Adm. Jon Hill said.