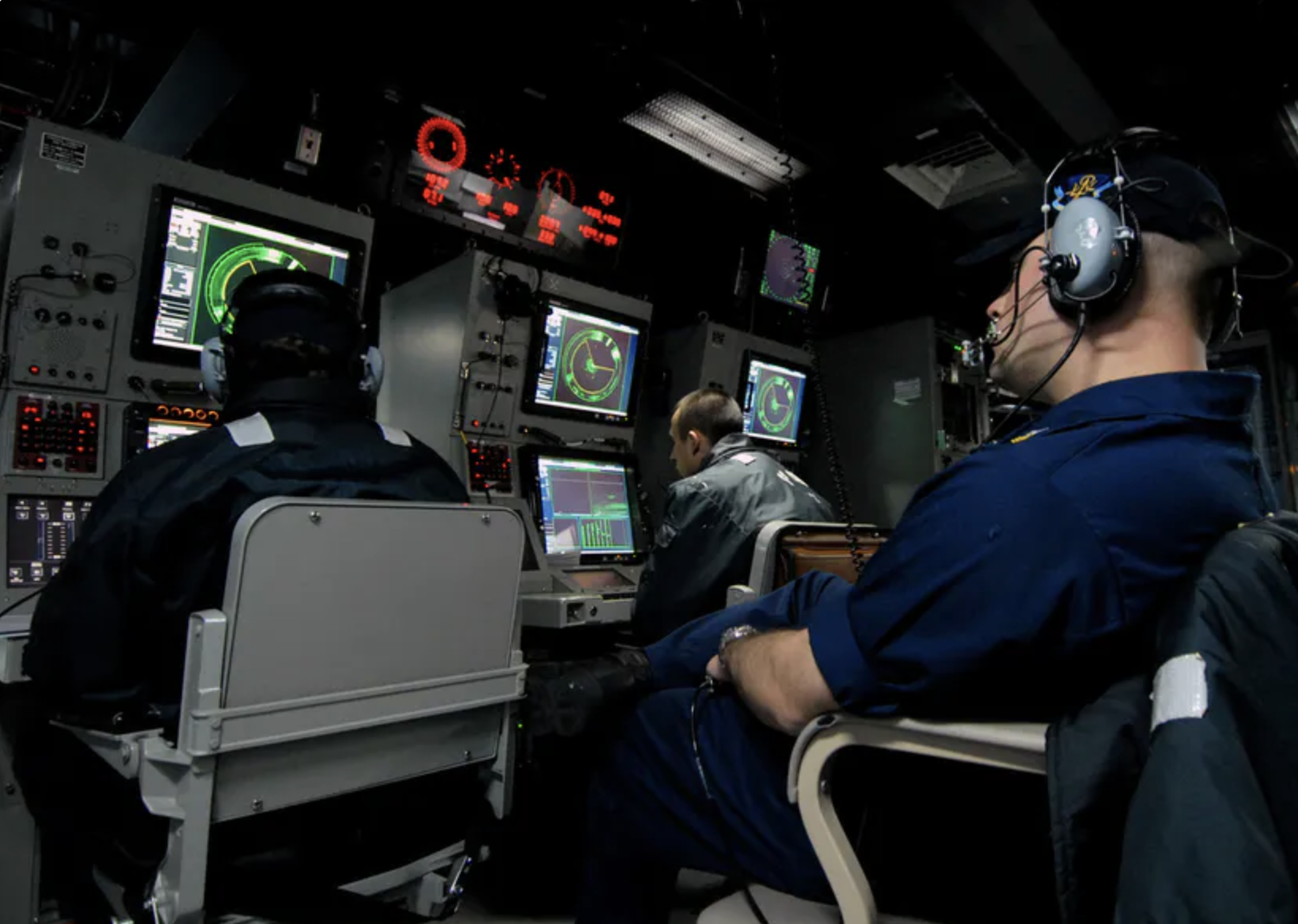 The Naval Sea Systems Command has awarded a contract modification to Leidos to install the AN/SQQ-89A(V)15 anti-submarine warfare (ASW) shipboard sonar undersea warfare systems aboard Navy combat vessels. Lockheed Martin's AN/SQQ-89A(V)15 is designed to search for, detect, classify, localize, and track underwater contacts; and to attack or avoid enemy submarines, floating, tethered, or bottom-attached mines, and torpedoes.
This counter-mine and anti-torpedo system provides multi-sensor track correlation and target track management control, and forwards data to the ship's weapons and decision-support systems. It works together with the ship's active and passive hull sonar, multi-function towed array, sonobuoy processing, torpedo alerts, fire-control system, sensor performance predictions, embedded operator, and team training systems. The AN/SQQ-89 is integrated with the Aegis combat system – a centralized, automated, command-and-control (C2) and weapons control system that was designed as a total weapon system.
AN/SQQ-89A(V)15 has an open-systems architecture to accommodate system upgrades. Its software application programs are isolated from hardware with open middleware to render applications processor-independent. The system uses POSIX-compliant system calls and Motif and X-compliant display service calls. Symmetric multi-processors (SMPs) using Linux-based processing handle signal, data, display, and interface processing. According to Lockheed Martin, the Virtual Network Computing (VNC) enables rapid re-allocation of operator console displays to suit the tactical situation.
Recent and planned upgrades include: improved automated torpedo detection, sonar performance prediction, advanced active sonar processing, re-designed active displays to reduce operator loading, and integrated training and logistics.
The installations are expected to be completed by September of 2024.