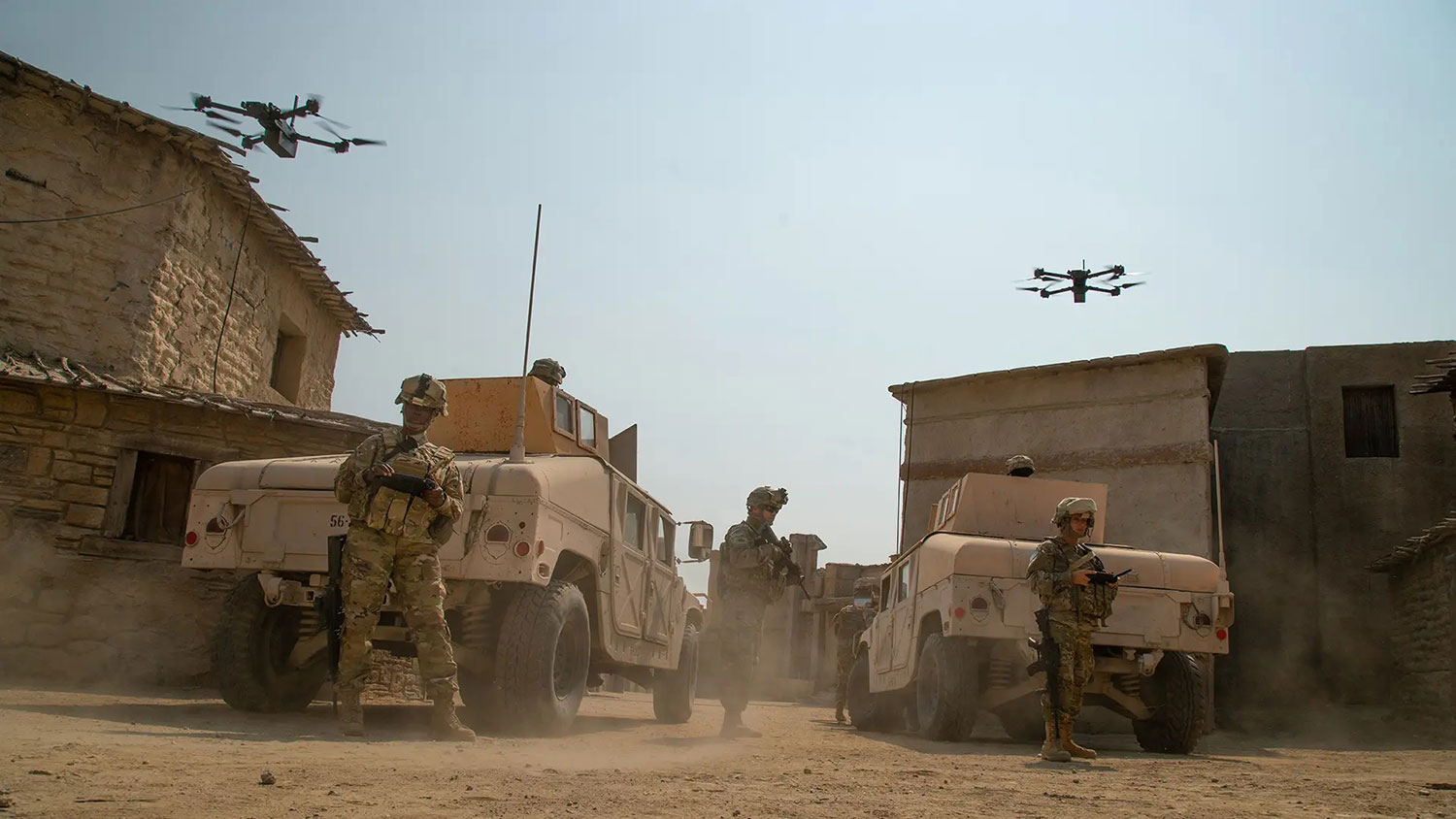 The U.S. Army has awarded Skydio a contract to deliver its X2D drone to the Army's Short Range Reconnaissance (SRR) Program of Record. The SRR program aims to equip soldiers with a low-cost, rapidly deployable, small scout drone that can be carried by individual soldiers to conduct Reconnaissance and Surveillance (R&S) activities.
The Skydio X2D drone – with its battery – weighs about 1.3 kg 9~2.86 pounds), has a maximum flight speed of 25 mph (40 km/h), and a flight time of up to 35 minutes. It is operated by its own proprietary controller that features a 6.8″ LED touchscreen with a 720p video feed, an internal antenna, and a fold-down protective cover. The controller can communicate with the drone up to 6 km (3.6 miles) away over a 5 GHz wireless connection.
The X2D is powered by an AI-driven autonomous flight engine – Skydio Autonomy Enterprise – that enables 360-degree obstacle avoidance. It also features dual color optical, thermal sensors capable of capturing 4K videos, and is equipped with GPS-based night flight.
"This is an exciting milestone for Skydio, the Army, and most importantly, the men and women who serve our country. For drones under 20 pounds, civilian drone technology has raced ahead of traditional defense systems. With the SRR program, our Soldiers will now have access to the most advanced capabilities in the world in this class," said Skydio CEO Adam Bry. "Skydio drones deliver unparalleled situational awareness and ease of use in the most demanding situations thanks to Skydio Autonomy. We are proud to work with the Army and look forward to fielding these units while continuing to pioneer the capabilities that provide our troops with the real-time data needed to successfully and safely complete their missions."