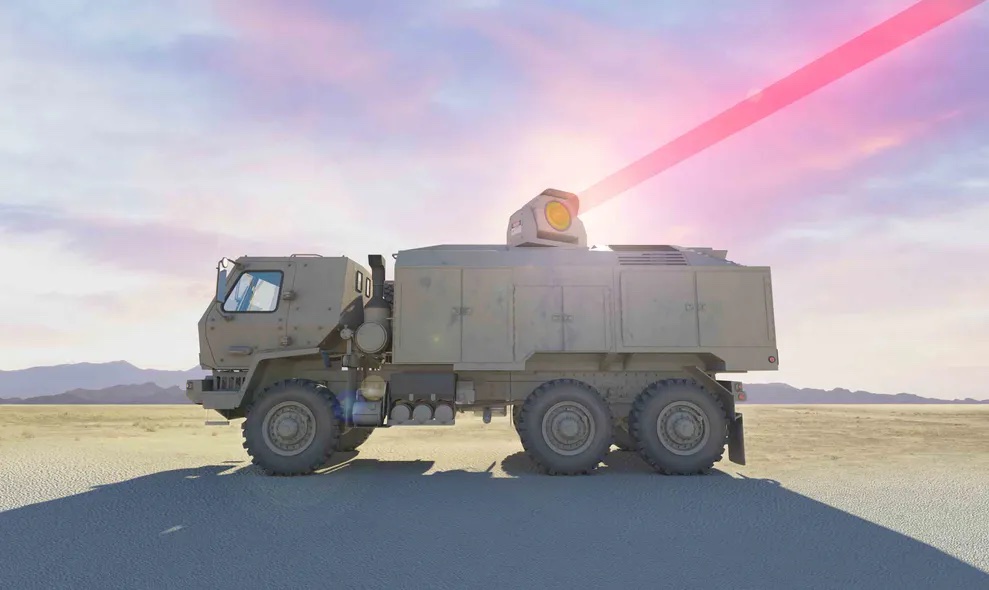 The U.S. Army's Rapid Capabilities and Critical Technologies Office (RCCTO) has issued a call for white papers for a prototype 300-kilowatt laser weapon. The Indirect Fire Protection Capability-High Energy Laser (IFPC-HEL) will be a three-year project developing technologies for the protection of fixed and semi-fixed sites from rockets, artillery, mortars, UAVs, helicopters, fixed-wing aircraft, and similar threats.
The project is expected to produce up to four complete laser weapons that comprise beam control, beam director, battle management, power, and thermal management. The weapons would be integrated onto an Army-furnished platform, to be chosen later this year.
IFPC-HEL makes up one part of the Army's Directed Energy (DE) efforts. The DE program also includes:
DE Maneuver-Short Range Air Defense (DE M-SHORAD): a 50kW-class laser to protect Divisions and Brigade Combat Teams from UAS, rotary-wing aircraft, and RAM threats; and
IFPC-High Power Microwave (HPM) intended for Counter-UAS, particularly groups and swarms; paired with IFPC-HEL as part of a layered defense to protect fixed and semi-fixed sites.
RCCTO, along with the Air and Missile Defense Cross Functional Team, Fires Center of Excellence, and the U.S. Army Test and Evaluation Command, tested a laser-equipped Stryker in August of 2021 as part of their DE M-SHORAD Combat Shoot-Off. During the shoot-off, defense contractors Northrop Grumman and Raytheon each provided a 50 kilowatt laser weapon to demonstrate the short-range air defense (SHORAD) capabilities against a series of simulated threats and combat scenarios.
"This is the first combat application of lasers for a maneuver element in the Army," said LTG L. Neil Thurgood, Director for Hypersonics, Directed Energy, Space and Rapid Acquisition – which includes the RCCTO. "The technology we have today is ready. This is a gateway to the future."