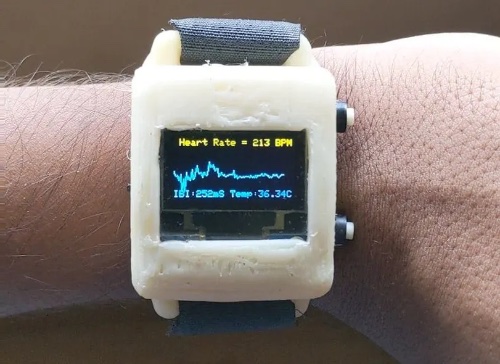 The U.S. Air Force Research Laboratory recently issued a solicitation for the Real-Time Assessment and Augmentation of Cognitive Performance in Extreme Environments project. The project seeks to develop wearable sensors to detect fatigue and stress among warfighters, doctors, nurses, and first-responders.
The wearable systems are required to be low power, flexible, affordable, and manufacturable at scale. They will have the ability to continuously monitor biometrics of fatigue and stress using electrophysiological sensors and biomarkers of stress such as cortisol, DHEA-s, epinephrine, and NPY in interstitial fluid (ISF).
"These wearable technologies will ultimately be utilized in the field not only by the warfighter personnel but also firefighters, emergency responders, NASA and civilian astronauts, expedition crews, medical personnel, etc. to assess, augment, and optimize cognitive and physical performance," Air Force officials wrote in the solicitation.
Mental and physical fatigue and stress are exacerbated by austere environments – such as extreme cold or heat, or in high performance flight operations – which also limit the countermeasures available. The fatigue and stress may also become chronic, leading to reduced health and compounded stress. 
"Mental and physical fatigue, as well as stress, are significant problems that impact the cognitive and physiological performance of warfighter personnel due to long-duration missions, mental exertion, cognitive overload," according to a statement. 
The Air Force plans to fund the project $23 million over the next five years, and plans to select a partner who will need to match that amount. The project may be extended to the creation of wearables, sensors, and advanced algorithms to counter environmental stressors. Those solutions might involve non invasive nerve stimulation, tDCS, or appropriate chemical stimulants.