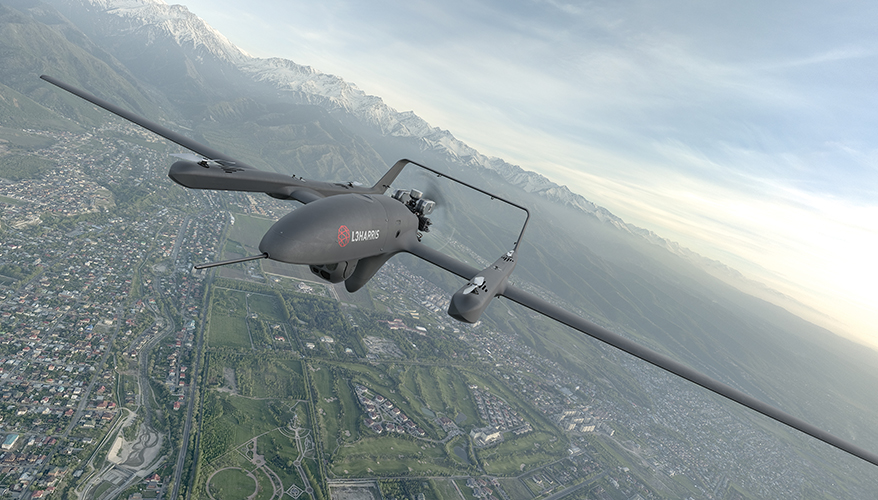 The US Army is currently testing drones and other types of autonomous technology that could deliver medical supplies to the battlefield. The Army's Medical Research and Development Command's (USAMRDC) Telemedicine and Advanced Technology Research Center (TATRC) recently sponsored a demonstration to identify ways to save warfighters' lives in situations where access to whole blood in the field can be challenging.
The test used autonomous flight systems from Near Earth Autonomy integrated onto an L3Harris FVR-90 hybrid vertical take-off and landing unmanned aerial vehicle to demonstrate multiple delivery scenarios. The FVR-90 can carry a payload of up to 20 pounds (~9 kilos) inside delivery pods, and is able to fly for up to 16 hours. The drone can travel approximately 50 miles further, or even farther with a larger antenna. The UAS was able to analyze landing areas using onboard sensors to find a safe, unobstructed location and assess whether landing was possible or if transport pods should be dropped from a low altitude hover or released via parachute. In the test, medical supplies were successfully delivered over hundreds of miles.
"Near Earth and L3Harris have developed a compelling technical solution to a challenging problem statement derived from current needs and future operating concepts. Together, they have smartly integrated their aircraft autonomy and blood storage system with a capable UAS, demonstrating the ability to support field care, when immediate patient evacuation is not possible, through long-range delivery and recovery of critical supplies without requiring any forward infrastructure," said Nathan Fisher, Chief of the Medical Robotic and Autonomous Systems Division at TATRC and the government sponsor.