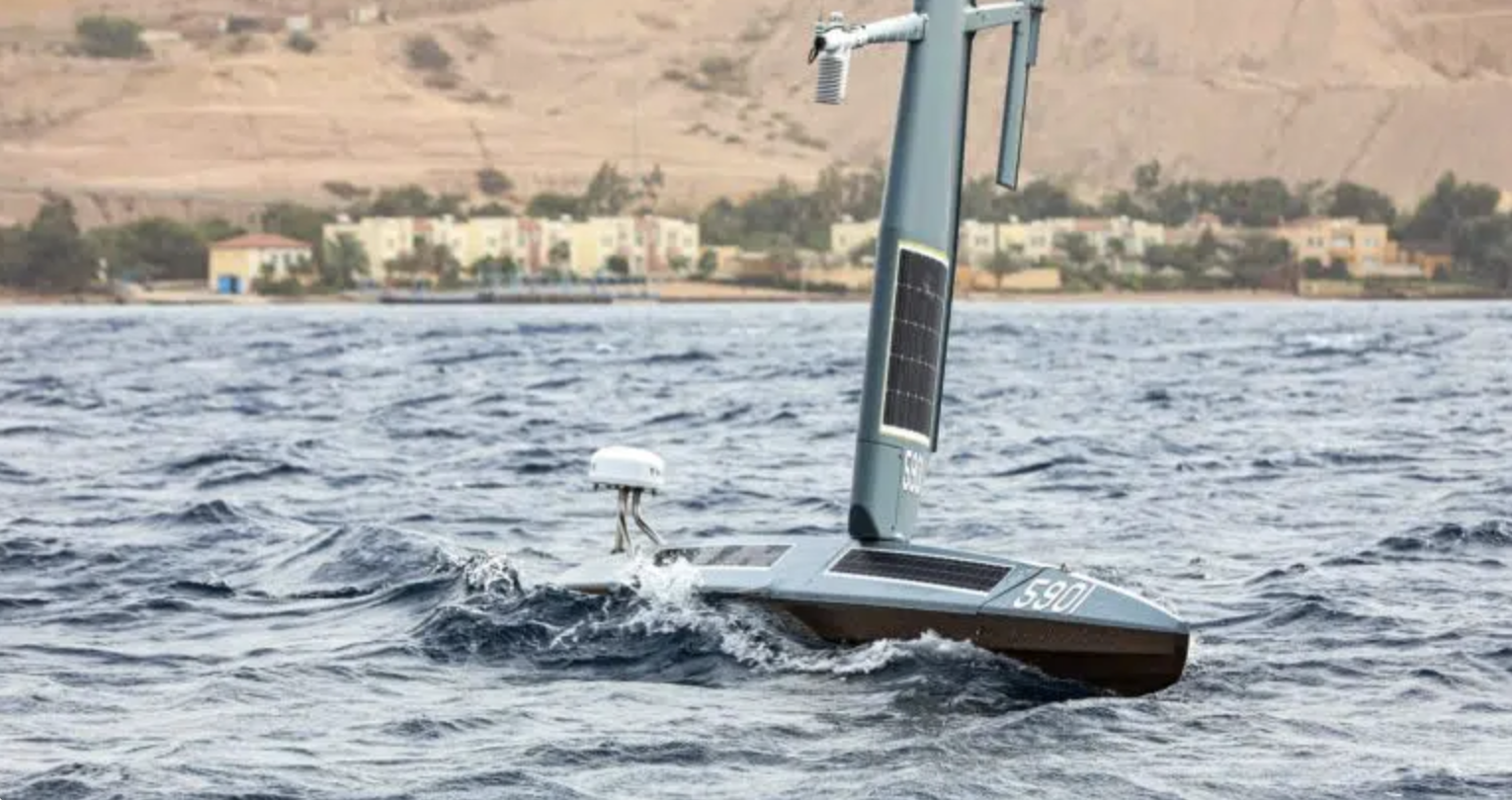 U.S. Naval Forces Central Command (NAVCENT) recently began operational testing of a sailboat-style drone. The tests are part of an initiative to integrate new unmanned systems and artificial intelligence into U.S. 5th Fleet operations. The Saildrone Explorer is being tested in the Gulf of Aqaba off Jordan.
"These are exciting times for Task Force 59 as we team with the Royal Jordanian Navy to establish our hub for Red Sea operations in Aqaba and deploy some of our new maritime robotics," said Capt. Michael Brasseur, commander of NAVCENT's new task force for unmanned systems and artificial intelligence.
The fiberglass Saildrone vessels are 23 feet (~7 meters) long and 16 feet (~5 meters) tall and are wind powered for propulsion, with their inboard electronics powered by solar arrays affixed to the wing and deck. They are capable of travelling at 2-3 knots – or slightly higher in favorable wind conditions – operate with an average power consumption of 10 watts, and can be launched and recovered via davit or crane. They were initially designed for environmental data collection missions lasting up to 12-months at a time without maintenance. The Saildrones are equipped with cameras, automated identification receivers, and radar or infrared cameras for night time vision. They also contain software capable of recognizing targets of interest and reporting those finds back to end users.
The Navy hopes the Saildrone's machine learning and artificial intelligence capabilities could provide the fleet with a relatively inexpensive, zero-carbon tool for increasing its sightline. The U.S. Coast Guard also began testing Saildrone vessels in the fall of 2020 off Hawaii in an effort to enhance Maritime Domain Awareness (MDA) in remote Pacific regions.