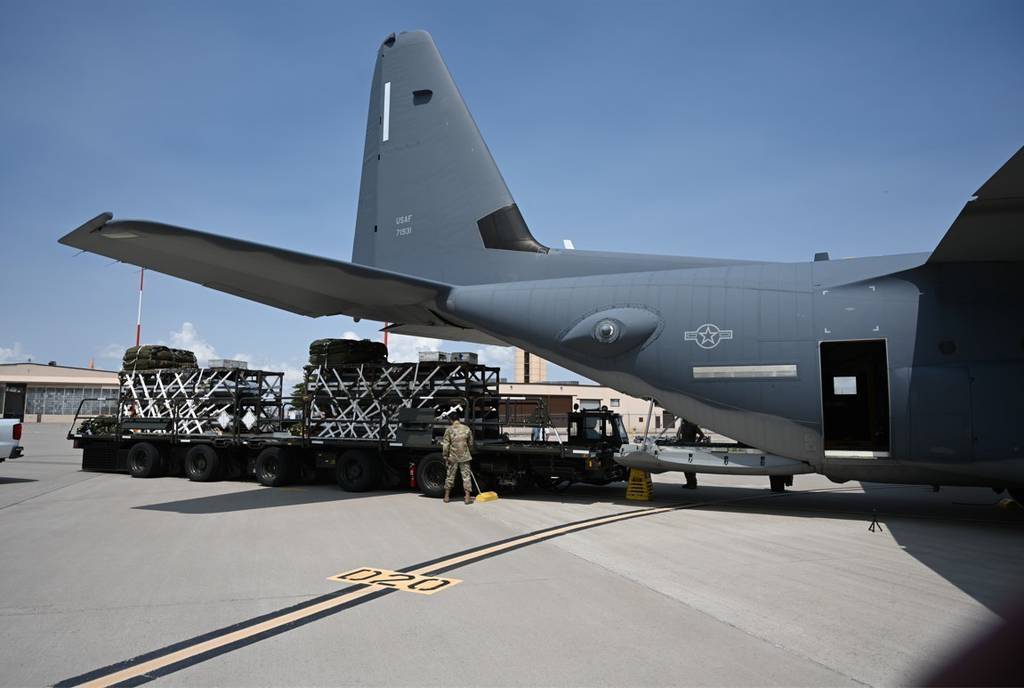 The US Air Force recently completed another test of its Rapid Dragon palletized munition system concept. Rapid Dragon – sometimes referred to as a "bomb bay in a box" seeks to create a deployment system capable of launching cruise missiles out of the back of mobility aircraft.
"In future conflict scenarios against strategic competitors, the ability to cost-effectively deliver long-range standoff weapons en masse from nontraditional platforms expands warfighting flexibility and introduces new deterrence options," Rapid Dragon program manager, Dean Evans, said.
The latest test of Rapid Dragon involved the deployment of a long-range cruise missile separation test vehicle – essentially a cruise missile without its engine or warhead — from an MC-130J Commando II aircraft. For the first time, the crew was able to obtain new targeting data for its onboard battle management system while it was flying to the drop zone. The battle management system then uploaded that new data to the weapon on the pallet, allowing it to find its new target. Previous beyond line-of-sight retargeting demonstrations used a cruise missile emulator.
AFRL states that the demonstration also showed previous successful tests could be replicated – such as conducting high-altitude airdrops, jettisoning multiple weapons from Rapid Dragon, and deconflicting weapons during their release by cleanly separating the unarmed cruise missile and the three other simulated missiles.
The Air Force hopes to further broaden Rapid Dragon's capabilities so the carriage can house additional weapons systems and multiple types of weapons. It expects to bring this program from a developmental prototype to an operational prototype within two years.
The Air Force Strategic Development Planning and Experimentation Office leads the Rapid Dragon program and is working with the Naval Surface Warfare Center Dahlgren, the Standoff Munitions Application Center, Lockheed Martin Missiles and Fire Control, Systima Technologies, and the Safran Electronics and Defense subsidiary Parachutes USA.