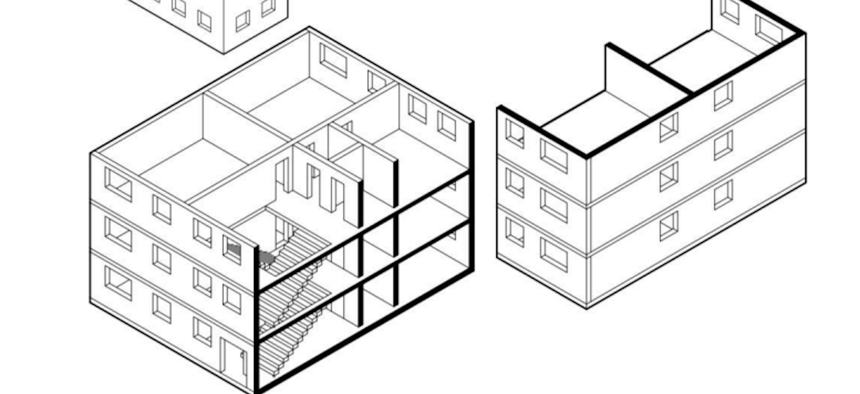 One of the five winners of the most recent Dragon's Lair competition – a search for innovative ideas held quarterly at the US Army's Fort Bragg in North Carolina – was a formula that can predict a building's internal structure based on its external appearance. The military has stated that urban warfare will be a defining characteristic of future conflict. The ability to predict the layouts of buildings would be a big boost to not only dismounted tactical teams of soldiers but also in planning more precise drone strikes.
The formula takes into account such factors as building materials, symmetry and the placement of entries and exits to aid in indicating the location of key internal features such as stairs, and supporting walls, and bathrooms. The roof color can be used to suggest the material used and the location of supporting structures underneath.
According to Christian Lance Relleve, the Navy architect who developed the formula, it can predict a more-or-less symmetrical building's internal structure with roughly 70% accuracy, but has less accuracy with asymmetrical buildings. The next step will be to apply machine learning to the dataset of building types and features to train algorithms to predict internal layout more accurately and quickly.
Dragon's Lair is a "Shark Tank"-style competition where soldiers pitch their innovations to a panel of civilian tech experts and military leaders. Service members whose ideas are accepted for implementation are awarded an Army Meritorious Service Medal, a four-day pass, and a slot in the U.S. military school of their choice.
Other winners this year included: a battery-operated, water-cooled plate carrier system, designed to keep service members up to 30 degrees Farenheit cooler in hot and humid conditions; and a harness system for the M88 recovery vehicle to prevent injury or death to a gunner in a vehicle accident or roll over.