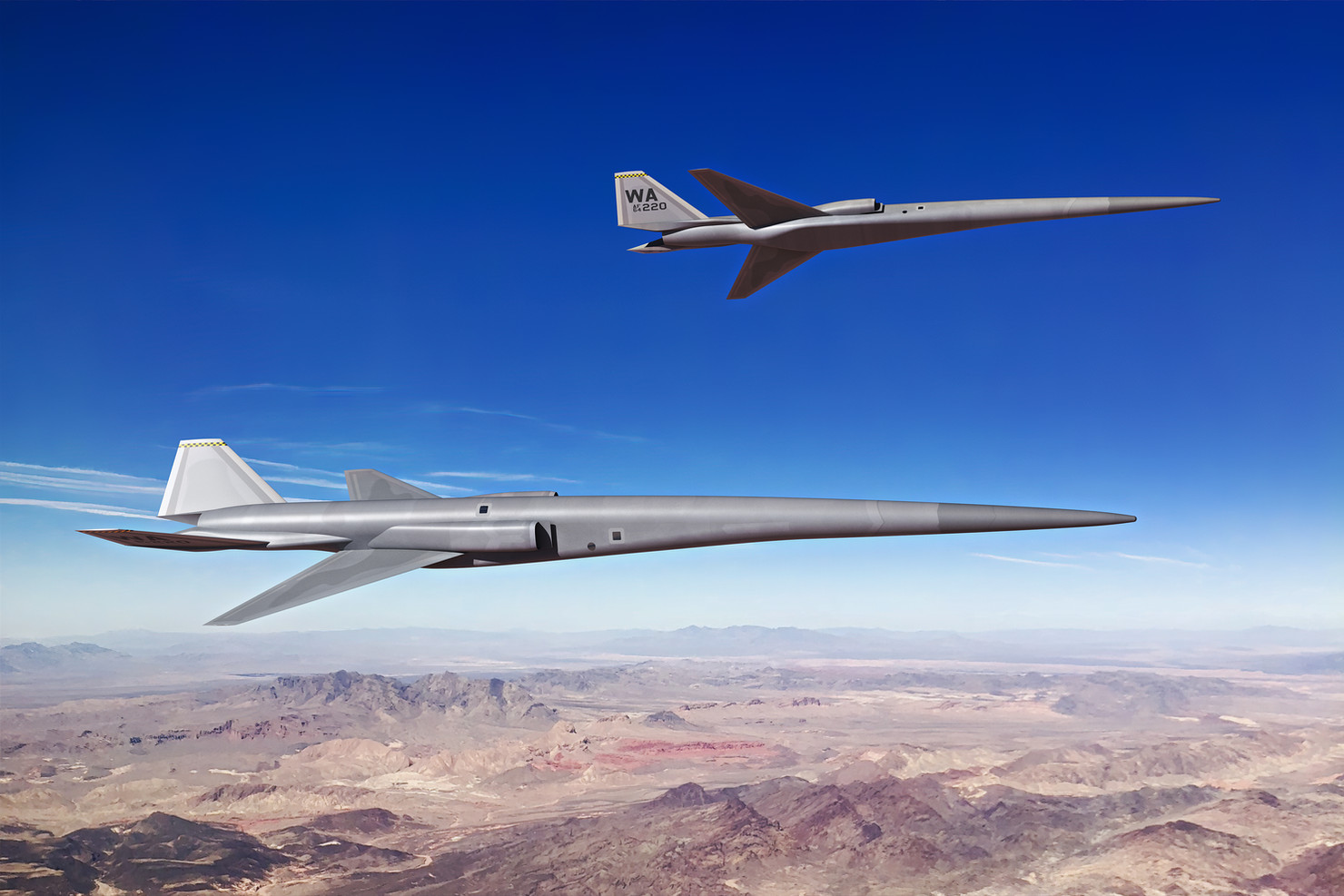 Exosonic has been awarded a Direct to Phase II SBIR contract from the US Air Force for the development of a low boom supersonic uncrewed aerial vehicle (UAV) demonstrator. The contract was awarded by the Air Force Life Cycle Management Center's AFWERX, in partnership with Air Combat Command, the Air Force Research Laboratory, and the Presidential and Executive Airlift Directorate
The UAV will be used to provide next-gen combat drones for fighter pilot training. The Air Force states that currently only a limited number of fighter pilots are receiving the adequate amount of live air training necessary for their missions. Exosonic's UAVs will help the pilot training mission by acting as a near-peer adversary fighter to challenge fighter pilots in live flight training. They will also be equipped with various payloads and sensors in order to free up pilots and aircraft for other duties.
In addition to working with the USAF, Exosonic is working with government contractors – such as Tactical Air Support – to understand how pilot training can be improved. Jim DiMatteo, Director of Communications for Tactical Air Support said, "Tactical Air Support is excited to see an emerging supersonic UAV platform that can operate jointly with a piloted contract adversary like the Tactical Air Support F-5 Advanced Tiger. These expanded capabilities will significantly enhance the DoD Blue forces training at a reduced cost."
Exosonic has plans to reinvest the profits from UAV sales to fund future supersonic product developments, such as the airliner.
"Our vision at Exosonic is to fly people everywhere with our airliner designed to fly supersonic overland with a muted sonic boom," says Exosonic's CEO Norris Tie. "The supersonic UAV work is critical to our company's strategy due to how much we'll learn about designing, manufacturing, and maintaining supersonic airplanes with our first UAV products. The UAV is also important to our company's longevity. It will provide profits that we can funnel back into our company and give investors, suppliers, and customers confidence that we can deliver supersonic aircraft to the market before anyone needs to make a multi-billion dollar investment."