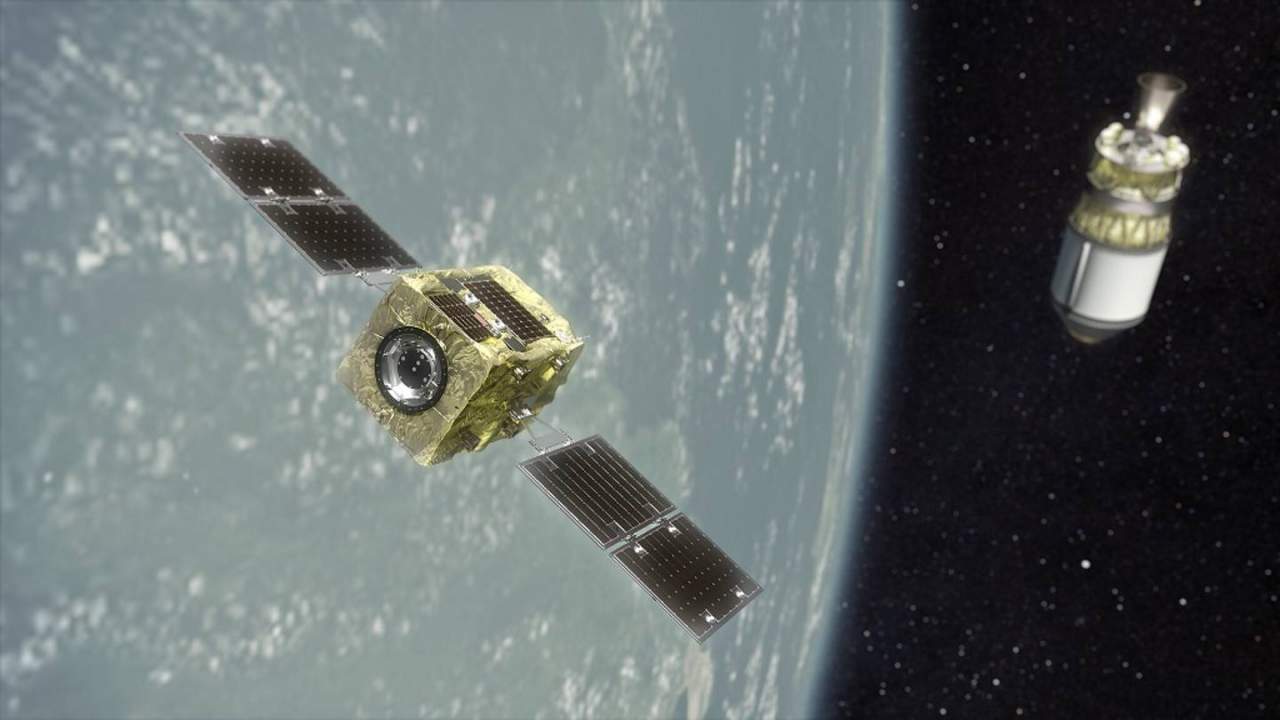 The Japan Aerospace Exploration Agency (JAXA) has scheduled Phase I of its Commercial Removal of Debris Demonstration Project (CRD2) for sometime in the year 2023. CRD2 is one of the world's first technology demonstrations of removing space junk from orbit.
Rocket Lab's Electron rocket will launch the satellite – Active Debris Removal by Astroscale-Japan (ADRAS-J) – which was selected by JAXA for the mission. ADRAS-J is designed to rendezvous with a JAXA rocket's upper stage currently in orbit at around 27,000 km/h (17,000 mph), using cameras and LiDAR to come within 100 m (330 ft) of the target. It aims to demonstrate proximity operations and obtain images of the rocket body to better understand the debris environment.
"The ability to actively remove satellites and debris from orbit at the end of their operational life will likely play a key role in ensuring a sustainable space environment for the future, so we're delighted to enable Astroscale to demonstrate new and innovative solutions in this field," said Rocket Lab Founder and Chief Executive Officer, Peter Beck.
The planned second phase of the mission – which is still under development – intends to demonstrate the de-orbit of the debris.
"Reliable and commercially viable launch vehicles like Rocket Lab's Electron rocket enable frequent and flexible access to space, allowing us to advance our on-orbit services, which are fundamental to the growth of the space infrastructure and economy," said Nobu Okada, Founder, and CEO of Astroscale – a subsidiary of Astroscale Holdings Inc.. "Rocket Lab and Astroscale have become leaders in our respective markets, and I am thrilled to collaborate on ADRAS-J, a groundbreaking mission that will shape the technologies and policies needed to drive space sustainability forward."