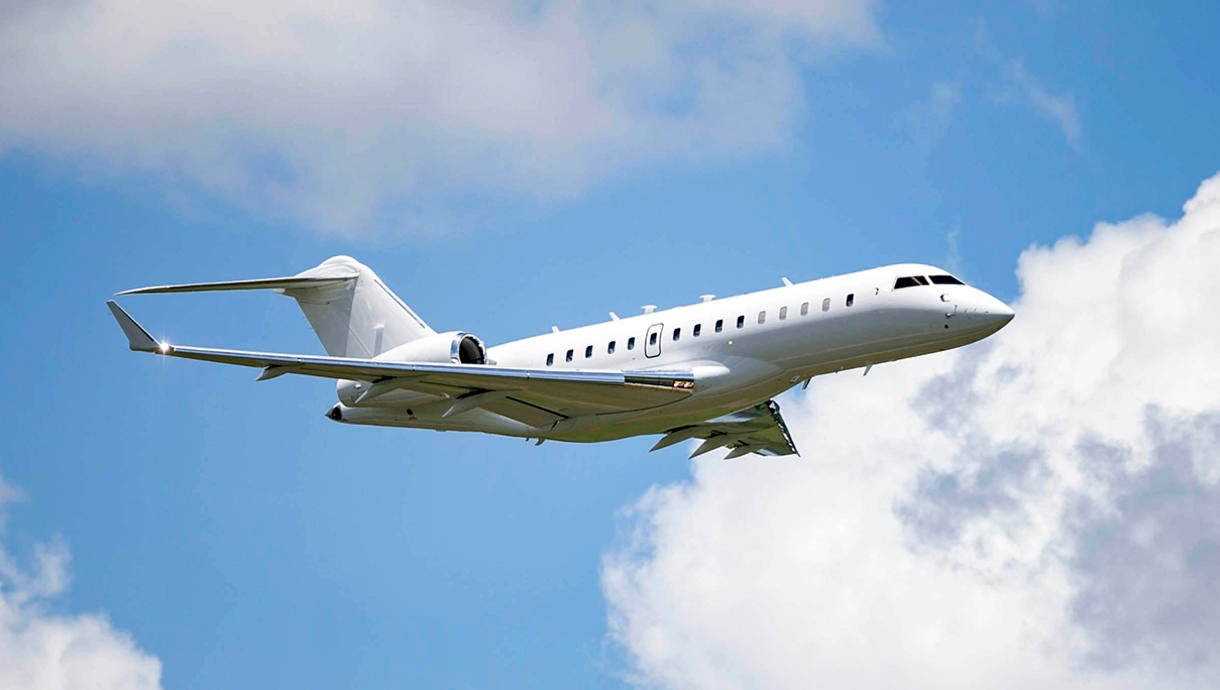 L3Harris Technologies' Airborne Reconnaissance and Electronic Warfare System aircraft (ARES) recently completed its maiden flight after six months of modifications.
ARES was designed to serve as a technology demonstrator for the Army's High Accuracy Detection and Exploitation System (HADES) initiative, which is aimed at enabling the service branch's intelligence, surveillance and reconnaissance (ISR) fleet to carry more payloads and sensors. HADES also addresses the need for greater stand-off ranges and platform survivability.
Hosted on a Bombardier Global 6000/6500 class business jet, ARES can fly at mission altitudes above 40,000 feet (12192 meters), operate for as long as 14 hours, and can activate Long Range Precision Fires (LRPF) to counter long-range threats. Bombardier's green aircraft was selected as it provides optimal size, weight, power, performance, and affordability for the HADES program – along with having the potential to support changes to accommodate future growth. It is capable of supporting a maximum of 14,000-pound (~6350 kilo)payload and running the Army's longest-range sensors.
Flight operations above 40,000 feet enhance aircraft survivability and line-of-sight, making ARES and HADES key Sensor to Shooter (S2S) network enablers.Its extended mission range also reduces mission risk by eliminating the need to operate near challenged or denied borders.
"L3Harris is helping the Army rapidly expand its ISR capabilities with ARES," said Luke Savoie, President, Aviation Services, L3Harris. "Our design, fabrication and integration team turned a green airframe into an initial single sensor capable platform with new sensing technology in six months."