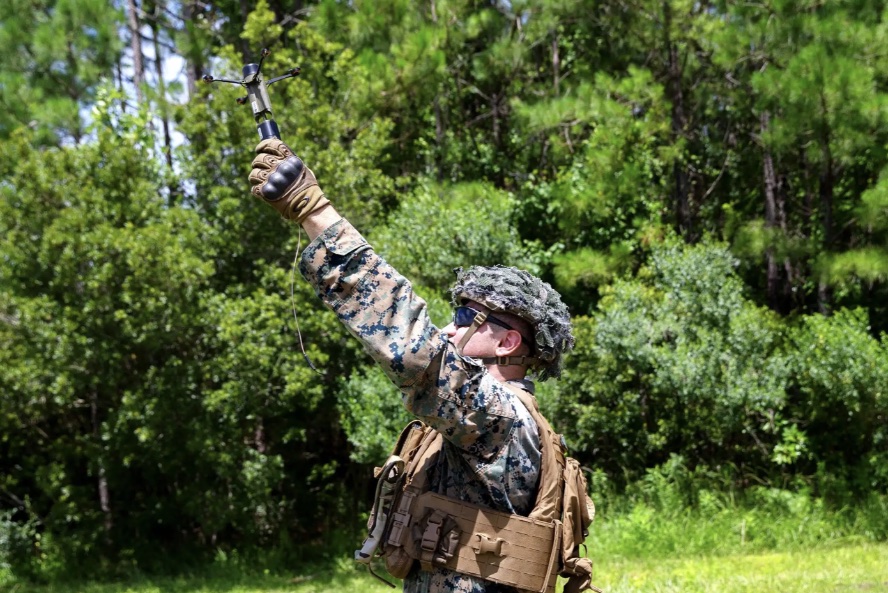 The US Marines are testing the Drone40 – a miniaturized, low-cost, and recoverable unmanned aerial system that can be deployed by hand or launched from a 40 mm grenade launcher to send explosives to targets that would typically be out of reach. The The US Department of Defense describes the unit as an "experimental infantry battalion to test new gear, operating concepts and force structures."
Developed by Australian firm DefendTex, the company states that the Drone40 can stay in the air for 30-60 minutes, travel at speeds up to 45 mph (72 km/h), and travel up to 12 miles (19 km) away before detonating. It can remain airborne for 30 to 60 minutes, with a range of up to 12 miles (19 kilometers), depending on weight and flight time. Every Drone 40 is battery-powered.
It features a GPS-based autopilot system with a portable ground control station communicating over an encrypted radio data link. The drone can hit the target and detonate or return back to the base, where it can be caught using a tether and reused for a future mission.
The modular bay of the Drone40 allows it to be outfitted with various payloads, according to the nature of the mission. The payloads can be swapped out easily in the field. For example, the drone could carry:
an intelligence, surveillance, and reconnaissance (ISR) payload capable of streaming full-motion videos;
a kinetic payload to function as a smoke grenade to provide cover for a fireteam maneuvering into position;
a flash grenade to incapacitate enemies temporarily; or
a laser designator allowing the drone to pinpoint a spot for other precision weaponry.