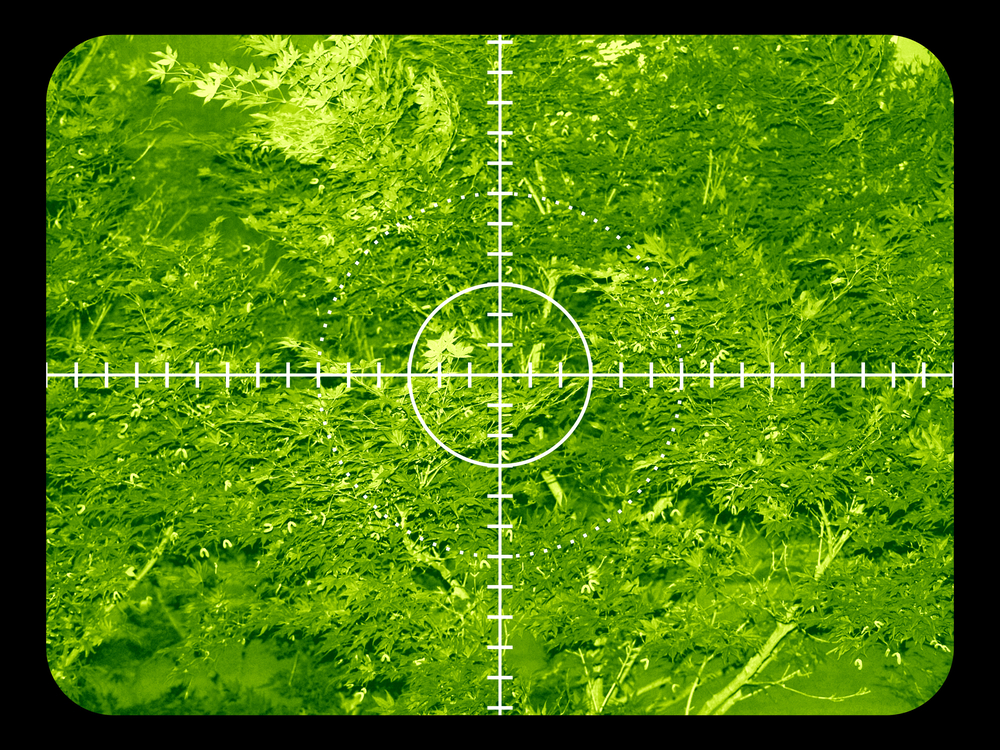 An international team of researchers from the ARC Centre of Excellence for Transformative Meta-Optical Systems (TMOS), the Australian national University (ANU), Nottingham Trent University, and the University of New South Wales (UNSW) have developed a new technology that will revolutionize night-vision.
"We have made the invisible visible," lead researcher Dr. Rocio Camacho Morales said. "Our technology is able to transform infrared light, normally invisible to the human eye, and turn this into images people can clearly see – even at distance."
The new, prototype, thin film technology uses a novel nanocrystal – 500 times smaller than a human hair – that is capable of changing the intensity, shape and color of light.
"We've made a very thin film, consisting of nanometre-scale crystals, hundreds of times thinner than a human hair, that can be directly applied to glasses and acts as a filter, allowing you to see in the darkness of the night," explained Rocio Camacho Morales.
The technology is extremely lightweight, cheap and easy to mass produce. It is expected to eventually replace the use of the bulky night-vision devices currently in use.
"The nanocrystals are so small they could be fitted as an ultra-thin film to normal eye glasses to enable night vision," said Professor Dragomir Neshev from the Nonlinear Physics Centre at ANU. "This tiny device could have other exciting uses including in anti-counterfeit devices in bank notes, imaging cells for medical applications and holograms."
The work was recently published in Nano Letters .