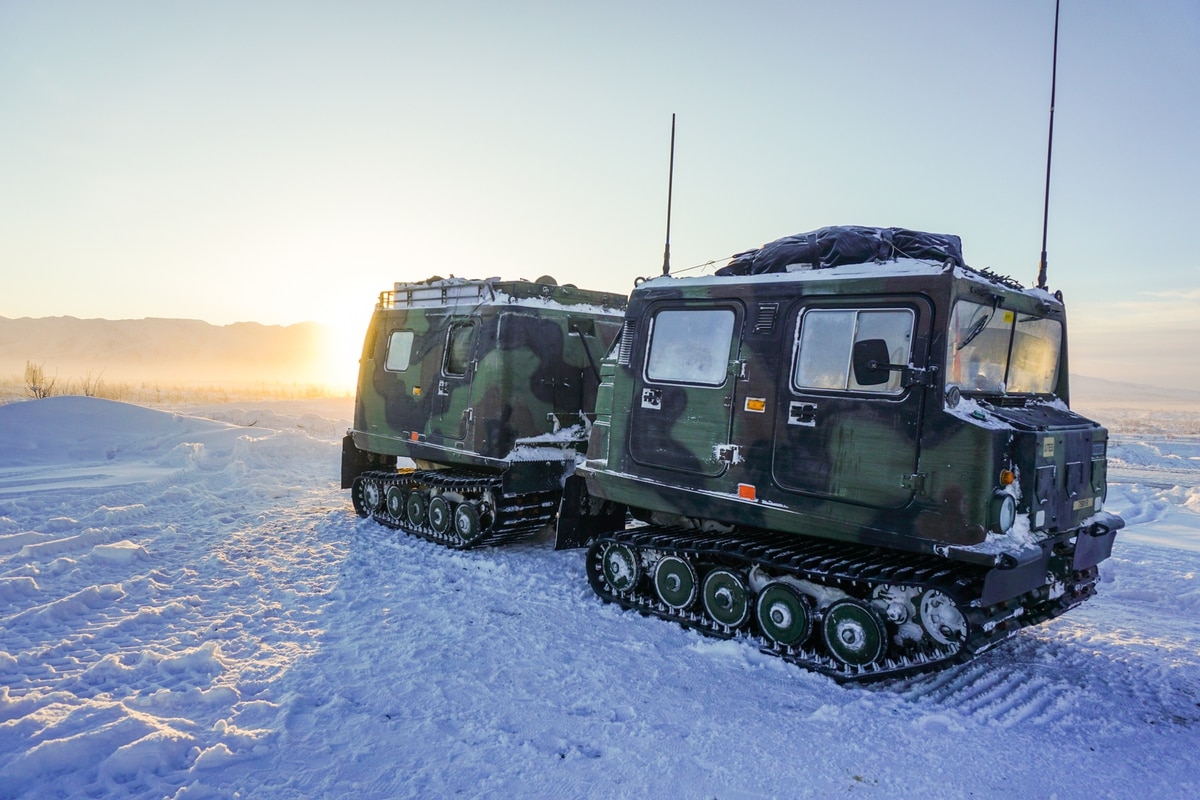 The US Army has awarded contracts for prototypes of a new, all-terrain vehicle (CATV) that can operate in the Arctic. The contracts went to two teams: Oshkosh Defense and the land systems division of Singapore's ST Engineering; and two BAE System Land and Armaments units, working with BAE Hagglunds. The prototypes will undergo extreme cold-weather testing and evaluation in Alaska at the Cold Regions Test Center (CRTC) later this year. The CRTC is used by the Army to test all cold weather equipment, and includes a 3.26-mile (~5.25 km) vehicle testing track.
The Army's Small Unit Support Vehicle (SUSV) – which is currently in use – is a wide-tracked personnel carrier designed to travel over snow. It is capable of carrying up to 16 troops at a time and can also tow columns of ski troops. The Army has assessed the vehicle – which is based on 1960s and 1970s technology – as being aged out by the year 2023, so must be replaced.
The CATV is required to provide transportation in extreme cold-weather conditions for up to nine personnel for emergency medical evacuation, command-and-control capability, and general-cargo transportation. The Oshkosh/ST Engineering vehicle prototype can carry a driver and 12 passengers, along with a payload of 13,800 pounds (~6260 kilos). The vehicle is equipped with a V-shaped hull to deflect mine blasts and armor. The BAE Systems vehicle – a direct descendant of the SUSV – can carry up to 14 personnel or 7 tons of cargo, and the hull is armored against small arms fire. It is amphibious and more widely in service with overseas military.
The Army plans to spend $6.6 million for research and development, testing, and evaluation this year, and $9.25 million to procure 110 CATVS.
"We are excited to explore the bounds of the systems we will assess in extreme cold-weather, mountainous and high-altitude environments along with industry when we embark on the soldier touch point/user evaluation events later this year," Tim Goddette, the program executive officer of the service's combat support and combat service support, said.