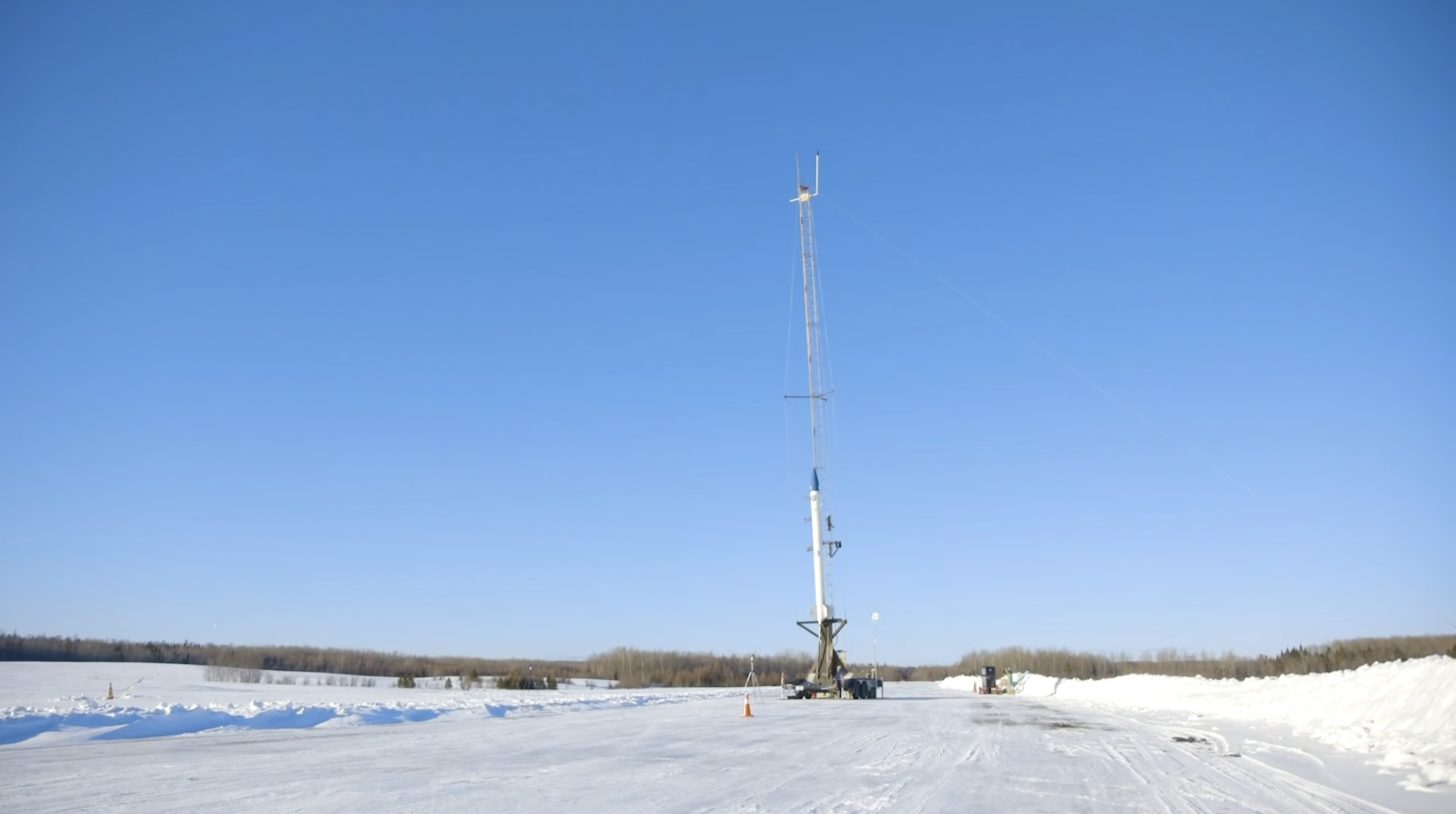 Startup company bluShift Aerospace recently launched the world's first commercial booster powered by biofuel – named 'Stardust 1.0.'
The company's rocket engine – called the Modular Adaptable Rocket Engine for Vehicle Launch (MAREVL) – uses a proprietary solid biofuel which the company describes as being non-toxic, carbon-neutral, and "cheaply sourced from farms across America." The prototype is a small sounding rocket standing 6 meters tall (20 feet tall) with the capacity to carry 8 kg (17 lbs.) of payload. It has been designed to act as a testbed for future bluShift rockets capable of launching tiny nanosatellites.
bluShift Aerospace's eventual goal is to launch nano satellites into polar orbits from its home base in Maine. It is targeting customers who want more control and flexibility over their orbits than they could receive from large launch providers such as SpaceX, whose secondary payloads are often launched within the confines of a predetermined route to the ISS.
"We want to be the Uber to space providing that true nano-launch service for nanosatellites," bluShift Aerospace CEO Sascha Deri states.
The company has plans to develop two larger suborbital rockets, Stardust 2.0 and the larger Starless Rogue. These will be built to deploy payloads into space at a cost of up to $300,000 US. It also plans to build an orbital rocket, Red Dwarf, which would launch nanosatellites of up to 30 kg (66 lbs) to orbit for about $60,000 a kilogram. bluShift Aerospace won a $125,000 NASA grant this year, and the company is currently seeking private investors in order to raise $650,000 to develop Stardust 1.0's successors.