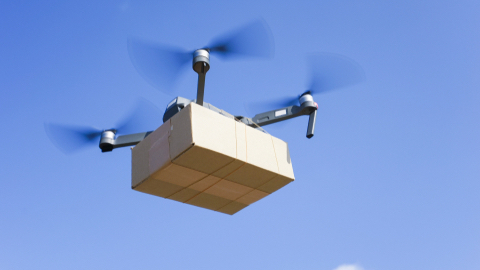 The U.S. Army recently issued an RFP for drones that can deliver supplies to infantry brigade combat teams in the field. The concept – called the "Joint Tactical Autonomous Aerial Resupply System (JTAARS) – has been under consideration by the Army Futures Command's Sustainment Capabilities Development and Integration Directorate as well as the Marine Corps' Capabilities Development and Integration office for the last two years.
Supply drone concepts are required to be operationally in use by the year 2026, should abide by Federal Aviation Administration (FAA) and International Civil Aviation Organization (ICAO) regulations, and should be currently technologically mature enough to demonstrate operational capability.
Additionally, the drone should weigh less than a Group 3 drone – or less than approximately 1,300 pounds (~590 kilos) – and be able to haul up to 800 pounds (~363 kilos) of supplies to the field. It should be able to operate in a 110-mile (~177 km) radius day or night, and in bad weather conditions, as well as integrate with current and future tactical command-and-control systems. The system should be lightweight and easy to use, with setup time to launch a package taking only 15 minutes, and two to four soldiers being able to lift it out of a transport container. The drone must autonomously launch, navigate in GPS-denied environments, avoid obstacles and pick optimal flight paths and landing sites, drop cargo or land, and return to its point of origin. Turnaround time between missions should be minimal, and it must be secure from cyberattacks.
Responses from industry are due Feb. 12.