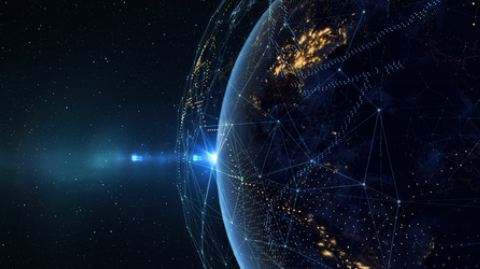 Aevum – an aerospace startup – recently released its rocket-launching drone designed to send small satellites into orbit without a pilot or a launchpad. Called the RAVN-X, after flight testing it is scheduled to launch in 2021 for the U.S. Space Force. Flight testing is slated to include taxi testing, full avionics integration, a flight termination system, and more.
RAVN-X is capable of taking off from a regular, 1 mile long runway, and – after reaching a certain elevation – releases a small rocket attached to its body. The rocket continues spaceward and ejects satellites weighing between 100 and 500 kilograms. The autonomous aircraft and launch vehicle measures 24 meters long and has a wingspan of 18 meters. It has a gross takeoff mass of 25,000kg.
Ravn X and the launch vehicle use Jet-A fuel – a propellant which is available at almost all US airports. This causes a slight performance penalty on the rocket engines, but the key is to provide a response capability.
"We did not want to be in a position where we had to have fuel delivered," Jay Skylus, Aevum's founder and CEO, said. The company will initially fly missions from Cecil Spaceport, which is managed by the Jacksonville International Airport.
The Space Force intends to have Aevum carry its ASLON-45 mission—a set of small satellites that are expected to improve "real-time threat warnings." ASLON-45 is the military branch's first small satellite mission.
"Having a robust U.S. industry providing responsive launch capability is key to ensuring the U.S. Space Force can respond to future threats," said Lt. Col. Ryan Rose, chief of the Space and Missile Systems Center's Small Launch and Targets Division.