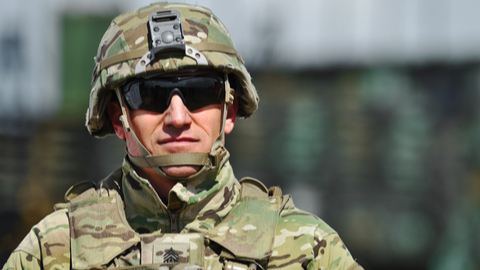 Soldiers from the Army's 10th Mountain Division are participating in a 12-month human performance study to monitor their stress levels. They will wear special watches and rings that collect physical performance and physiological data – such as resting heart rate, changes in body temperature, respiratory rate, sleep cycles, and activity levels. The study is part of the Measuring and Advancing Soldier Tactical Readiness and Effectiveness (MASTR-E) program.
"Some of the things we are looking at are physical exertion and training load, sleep and recovery," George Matook, MASTR-E program manager for the Army's Combat Capabilities Development Command Soldier Center (CCDC SC),. "And if you can tie those basic things together, then you can get a picture of how they are training, how hard they are training, and [whether] they are training too much."
A recent test monitored the soldiers as they ran through a 200-meter stress-shoot course to evaluate their speed, accuracy, and decision-making ability under pressure.
"There are two efforts going on here — Optimizing the Human Weapon System, along with Tactical Stress Marksmanship Assessment," Joseph Patterson, CCDC SC's work package lead for the MASTR-E program. "We are trying out a research methodology on tactical stress and decision-making. The Army believes in 'train as you fight,' so we are trying to put soldiers through this assessment course in the conditions in which they would fight the current fight and future fights as well."
Soldiers are encouraged to wear the sensors at all times – even when they are off duty – so the physiological status monitors can see how different behaviors throughout the day can affect their performance.
"The watch and the ring give them insights into their internal operating systems," he said. "So, they can understand how certain life decisions — like playing video games until 2 in the morning — will then [affect] actions on the objective."
The study is a partnership between the CCDC SC, the U.S. Army Medical Research and Development Command, and the 10th Mountain Division.