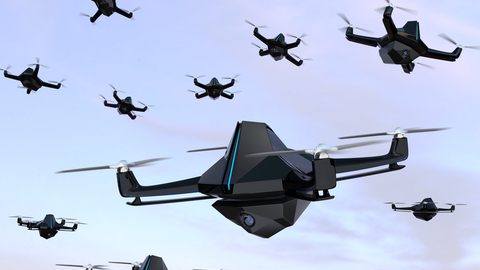 Marine Corps System Command (MARCORSYSCOM) has released an RFI for industry sources to produce a man-portable system capable of launching swarms of kamikaze drones over contested battlefields.
Officially described as  an "individually operated, man-portable, anti-material, anti-personnel ground-launched loitering munition system" this Organic Precision Fire-Infantry (OPF-I) capability will launch drones "capable of swarming" over a 20-kilometer range for up to an hour and a half. The system should also have full system transport-ability and set up should be executed by no more than two people in full combat load and it should be interoperable with government provided controllers, radios, and antennas – while remaining unaffected by Improvised Explosive Device jammers.
The "organic" in Organic Precision Fires means the drone would be issued to regular Marine infantry – not intelligence or artillery units – and thus become an "organic" capability of the infantry. The portable system launches loitering munitions from a canister or tube no larger than 10 inches across and eight feet long. The drones would be able to loiter for up to one and a half hours, while gathering data and acquiring a target. Loitering munitions – also known as suicide or kamikaze drones – are unmanned aerial vehicles – typically containing warheads – designed to hover or loiter rather than traveling straight to a target. AeroVironment's Switchblade loitering munition is now in use by the Marine Corps and Army.
"Organic Precision Fires has the ability to transform how we fight," the MARCORSYSCOM said. "We are committed to giving our Marines the systems they require to maintain their superiority over any adversary."