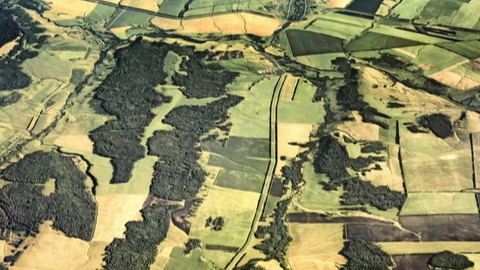 The NASA Goddard Space Flight Center and the U.S. Geological Survey (USGS) have issued a request for information (RIF) for the Landsat Next project. Landsat Next will offer sensors for land observations with high-spectral and high-resolution imagery of the Earth's surface. The RIF comes with a wide array of requirements for deployment, usage potential, and technologies.
These improved Earth images are to be used for agricultural monitoring, ecological monitoring, urban studies, water resources management, and related applications. Landsat Next will also be required to enable new applications such as monitoring surface water quality, cryospheric (frozen water) science, geology, agricultural crop water consumption, and improved estimation of surface temperatures.
It is also expected to offer users more frequent satellite coverage – at least once every eight days – by merging its data with those of other spacecraft.
It may use just one spacecraft, but a constellation of three to five satellites with relatively narrow fields of view would improve system resiliency, enable use of on-orbit spares, increase revisit frequency, save costs of Earth-observation sensors, and enable quick technology infusion.
New technologies would include a new generation of focal planes and free-form optics to help acquire more spectral bands with relatively small instruments.
The existing Landsat Multi-mission Operations Center at NASA Goddard Space Flight Center in Greenbelt, Md. may continue to be used, or NASA may pursue a commercial service-based mission operations center.
"The revolution in space is underway and we'll want to capitalize on that as much as we possibly can," said USGS Director, Jim Reilly. "The critical piece for NASA and USGS is looking at how we combine all that information and how we calibrate and validate it."
More information is available at https://beta.sam.gov/opp/09a18f980f67449fa10608ecb0924883/view