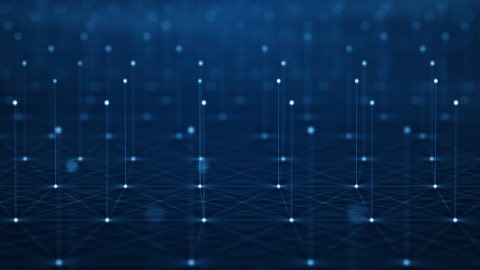 The U.S. Army recently completed a series of live fire engagements demonstrating how artificial intelligence systems can rapidly work together to automatically detect threats, deliver targeting data, and recommend weapons responses. The engagements were a part of Project Convergence – the Army's "campaign of learning" to bring together the weapons and capabilities, such as next generation AI, network and software capabilities, it envisions using in the 2030s and beyond.
In just seconds, a chain of artificial intelligence, software platforms and autonomous systems was used to take sensor data from all domains, transform it into targeting information, and select the best weapon system to respond to any given threat. According to Army officials, the new capabilities have shortened the sensor to shooter timeline – the time it takes from when sensor data is collected to when a weapon system is ordered to be engaged – from 20 minutes to 20 seconds.
"We use artificial intelligence and machine learning in several ways out here," Brigadier General Ross Coffman, director of the Army Futures Command's Next Generation Combat Vehicle Cross-Functional Team, said. "We used artificial intelligence to autonomously conduct ground reconnaissance, employ sensors and then passed that information back. We used artificial intelligence and aided target recognition and machine learning to train algorithms on identification of various types of enemy forces. So, it was prevalent throughout the last six weeks."
Some of the intertwined technologies used during the exercises included:
Prometheus – an AI system that takes the sensor data obtained from space-based sensors operating in low Earth orbit, fuses it, and identifies targets;
FIRESTORM – FIRES Synchronization to Optimize Responses in Multi-Domain Operations – processes the terrain, available weapons, proximity, and number of other threats to determine what is the best firing system to respond to that given threat; and,
Dead Center – processes collected sensor data and autonomously identifies a threat.