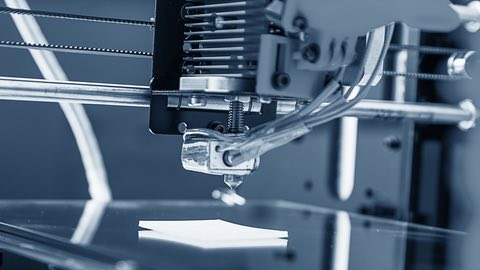 Researchers in the Biotechnology Research and Development Lab at the U.S. Navy's Naval Surface Warfare Center have been issued a 20-year patent for a 3D-printable material made of a marine-biodegradable base polymer. Using a combination of polymers – including polycaprolactone (PCL), polyhydroxyalkanoate (PHA), or polybutylene succinate (PBS) – and an agar gelling agent, the material can be 3D printed into any size or shape and made to last a specific amount of time before degrading. The process of biodegradation is done by microorganisms or enzymes which feed on the biodegradable polymers that make up the structure.
The Navy uses unmanned or autonomous underwater vehicles (UUVs) to house and deploy oceanic sensors that are designed to be single-use or to last a certain amount of time before ceasing to function. Retrieval is costly or sometimes impossible, so they are often abandoned.
"There is currently no known way to design and produce these structures so that their rate of degradation can be controlled," states the material's patent document. "There is an unmet need to produce marine biodegradable 3D printable structures for which the rate of degradation of each structure can be selected for a particular mission."
The new biodegradable 3D printing material technology is available to private companies via license agreement. TechLink – the Department of Defense's national partnership intermediary for technology transfer – is providing the licensing services to businesses at no cost.
"Not only can you 3D print this material into just about anything, but to finely control the rate at which it degrades is really useful," Brian Metzger, a senior technology manager at TechLink, said. "This technology has the potential to cut costs and benefit the environment, it could have many military and commercial applications for all types of underwater equipment."