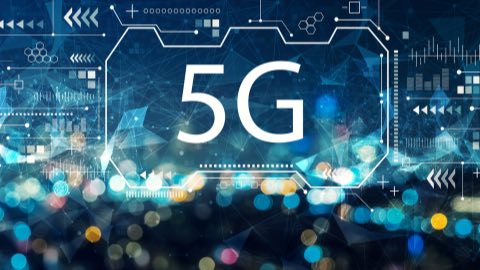 A spectrum-sharing plan will soon make 100MHz of spectrum in the 3.45-3.55GHz band – known as mid-band spectrum – available for commercial 5G networks via an auction expected by the end of this year.
America's Mid-Band Initiative Team (AMBIT) has identified the segment of spectrum as available for sharing. Combined with the already available spectrum from 3550-3980 MHz, this creates a contiguous 530 MHz band for use by the U.S. technology sector.
The AMBIT 5G networks require a mix of high-, mid- and low-band spectrum. The low band carries signals over long distances, whereas the high band travels shorter distances but is good for data intensive tasks. Mid-band spectrum is especially suited for 5G because it can deliver high capacity and reliability over larger geographic areas.
The Defense Department uses this segment of spectrum from radar operations that support missile defense, counter-mortar capabilities, weapons control, electronic warfare, air defense, and air traffic control. The spectrum-sharing solution proposed by AMBIT will ensure the spectrum band continues to be available to the department, while it also becomes available for use by the private sector.
"Through collaboration with the Department of Defense, the administration has worked carefully to ensure commercial use of this critically-needed mid-band spectrum does not compromise military preparedness or national security," the White House said in a statement.
FCC Chairman, Ajit Pai, stated "together with the spectrum being made available for 5G in the C-band as well as the 3.5GHz band, we are now on track to have a 530-megahertz swath of mid-band spectrum available for 5G from 3.45 to 3.98GHz. The FCC looks forward to moving quickly to adopt service rules for the 3.45GHz band and then hold an auction to bring this prime mid-band spectrum to market."