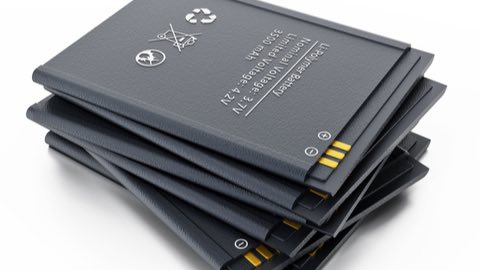 Battery tech startup NanoGraf – formerly known as SiNode Systems – has received a $1.65 million SBIR grant from the U.S. Department of Defense to develop longer-lasting batteries that will provide better portable power for military equipment.
The silicon anode-based lithium-ion batteries will be in a format compatible with all portable batteries, with the goal of enabling a 50-100 percent increase in runtime when compared to traditional graphite anode lithium-ion cells. The batteries are required to have a shelf life of more than two years and operate across a wide temperature range from -4° F to 131° F ( -4° C to 55° C ).
NanoGraf's battery technology uses a composite of silicon-based alloys and a flexible 3D graphene network in a layered structure to create higher cell level energy density and faster charging in lithium ion batteries. This proprietary combination helps stabilize the active material during charge and discharge. Current graphite-based anodes offer a capacity of 372 mAh/g, while NanoGraf material can be customized to achieve capacities between 1000 mAh/g and over 2500 mAh/g. The technology was initially developed at Northwestern University and Argonne National Laboratory.
"We're tremendously excited by the opportunity to partner with the Department of Defense on such a mission-critical project," wrote Cary Hayner, the co-founder and chief technology officer at NanoGraf. "Portable power is crucial when it comes to keeping U.S. soldiers safe, and we know NanoGraf brings the necessary knowledge and technology to get there."