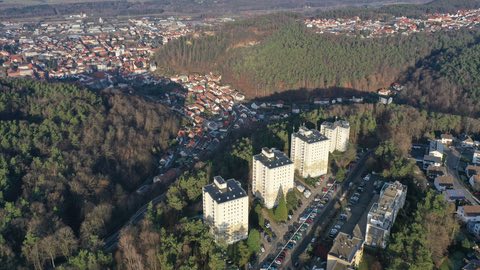 The US Air Force's Covid-19 patient transportation system has been declared fully ready for operational use as the first Negatively Pressurized Conex (NPC) recently landed at Ramstein Air Base in Germany. The NPC is a steel shipping container adapted so air will always flow into the capsule and is designed to enable safe transport of up to 28 passengers or 23 Covid-19 patients and teams of medical professionals to medical facilities worldwide.
The NPC is an improvement over the previously used Transport Isolation System which was developed during the 2014 Ebola outbreak as it increases patient transportation capacity sixfold. Air Mobility Command and Air Force Materiel Command leaders began looking for ways to move large numbers of COVID-19 patients in April of this year.
"In less than 30 days, the NPC went from an idea on a napkin to a proven concept, … and only 88 days from that idea to the delivery of an operational system," said Lt. Col. Paul Hendrickson, Air Force Life Cycle Management Center Chemical, Biological, Radiological, and Nuclear Defense materiel leader.
The NPC was required to meet four primary requirements: demonstrate that it could contain a virus from the aircraft and aircrew; be usable for aeromedical teams; have the potential to be certified airworthy; and, be safe to fly.
"The NPC has proven capable of satisfying all of those requirements," said Hendrickson.
"The NPC is crucial to readiness as it not only protects our aircrews, aircraft and aeromedical evacuation teams as they transport patients, but it also protects the readiness of the locations we will move patients from," said Lt. Col. Timothy Mach, AMC Requirements Division chief. "We need to take care of the individual infected by the virus and mitigate the chance of it spreading. The NPC allows us to perform those life-saving movements in only hours."