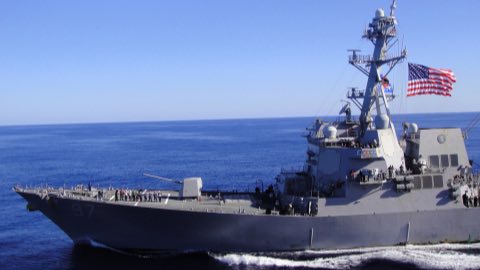 Naval Surface Warfare Center Crane (NSWC Crane) Division and Naval Information Warfare Center Atlantic (NIWC Atlantic) have partnered to search for new technologies in support of the Naval Integration in Contested Environments (NICE) Advanced Naval Technology Exercise (ANTX) 2021. NICE ANTX will require technologies that allow troops to perform missions in future integrated, near-peer environments.
"ANTX is unique in that it will bring experts in industry, government, and military together in one place," said Sondra Laughlin, assessments lead for ANTX at NSWC Crane. "Participants will receive invaluable and immediate feedback on their tech directly from warfighters who may use it in the field. Participants will also see what the Navy and Marine Corps prioritize in the future fight, as well as have the opportunity to inform the discussion as future concepts are developed."
ANTX provides a realistic environment for demonstrating technologies that can greatly benefit participants, as well as providing opportunities for collaboration with other industry leaders.
"ANTX is a unique environment that provides early-stage access to a wide range of experts that a typical acquisition process doesn't always allow for," added Laughlin. "Participants will be able to meet others who may have complementary technologies or products. Several partnerships have developed from previous ANTX that have benefited each party in creating a more robust final product."
Interested parties may submit proposals through July 1. The Marine Corps Warfighting Laboratory (MCWL) and Navy Warfare Development Command (NWDC) will begin the exercise on the East Coast in 2021. More information may be found here.