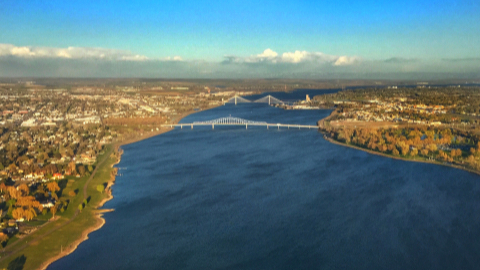 The Department of Energy's Pacific Northwest National Laboratory (PNNL) is partnering with Verizon to host Verizon's 5G Ultra Wideband network for testing government technologies. PNNL's main campus in Richland, Washington specializes in advanced mobile communications research and development for the DOE.
"With Verizon, we plan to explore how cybersecurity will underpin 5G for critical infrastructure and how 5G will drive transformation in the protection of endpoint devices, advancement of artificial intelligence, the science behind autonomous systems and related internet of things applications," said Scott Godwin, general manager of corporate partnerships and alliances at PNNL.
The project will seek to develop 5G applications supporting Internet of Things and artificial intelligence technologies in the realms of national security, energy efficiency and public safety. PNNL will advise federal sponsors on how 5G could impact their operations and infrastructures when deploying 5G. PNNL will also work with Verizon to refine how the company designs and deploys 5G, functionality and physical and cybersecurity.
 "Our 5G Ultra Wideband network is built to support transformational innovations and solutions across all industries," said Tami Erwin, CEO of Verizon Business. "There's no doubt 5G's increased data bandwidth and super-low lag will help play a critical role in evolving response connectivity and mission operations for first responders.  We've seen exciting use cases come out of our 5G First Responder Lab and are thrilled to see the new applications that will arise from our work with PNNL."
Verizon currently operates five 5G Labs in the U.S. and one in London that specialize in developing uses cases in multiple industries.