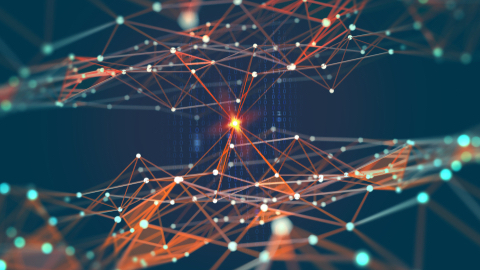 DARPA's COMPASS – Collection and Monitoring via Planning for Active Situational Scenarios – tool suite has undergone testing by the U.S. Indo-Pacific Command headquarters in Hawaii. The tool suite is designed to help military analysts and planners determine if observed events are unconnected occurrences, or if they're part of an adversary's competition campaign to achieve strategic objectives in a geographic region.
Competition refers to actions – both non-violent and violent – that are designed to achieve geo-political goals without provoking armed conflict. The ultimate aim of the COMPASS program is to provide theater-level operations and planning staff with robust analytics and decision-support tools that reduce the inexactness of assessing the actions of adversaries and their objectives.
"We kicked the program off less than a year ago and pushed very hard to have something tangible for military users to evaluate," said Fotis Barlos, program manager in DARPA's Strategic Technology Office. "Indo-Pacific Command provided great support for this experiment, and their feedback and insights remain invaluable as we continue to develop the AI technologies and the user interface."
Existing digital aids primarily provide historical trends, but COMPASS is capable of analyzing current actions.
"COMPASS tries to put all the incoming data into what we call 'lines of effort' and then automatically generates multiple hypotheses," Barlos said. "The AI, in essence, tells operators, 'Based on what I'm seeing, I believe these activities are part of sequence, an adversarial competition campaign' and provides that information in a graphical form for the human to evaluate. Regardless of the sophistication of the underlying algorithms, there will always be some uncertainty about the hypotheses an AI system can produce. This is an area that COMPASS addresses directly."
Following the experiment, Air Force Col. Joseph Musacchia Jr., division chief of the U.S. Indo-Pacific Command Directorate in charge of critical infrastructure protection, anti-terrorism, and mission assurance said, "COMPASS has (the) potential to be an extremely useful tool in the world of mission assurance, and demonstrates that we can discover patterns of activity at the 'speed of need' and then act upon them."