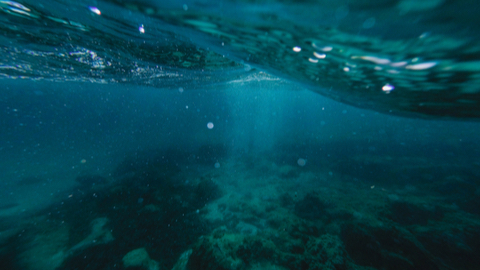 San Diego-based Ocean Aero has been awarded a multi-year, $4 million dollar contract by the US Department of Homeland Security to deliver a variety of the company's autonomous, underwater, and surface vehicles (AUSVs) models for a research, evaluation, and testing program.
Ocean Aero will be delivering a mix of its Navigator and Discovery models and working with DHS and other program participants — the U.S. Coast Guard (USCG), U.S. Customs and Border Protection (CBP), The University of Southern Mississippi, U.S. Naval Research Laboratory (NRL), and Cherokee Nation Strategic Partners LLC.
The Navigator performs duties on the surface and can transform into a fully autonomous underwater vehicle, capable of submerging to a depth of 200 meters. The Discovery is not equipped with an underwater navigation system, as it is designed to collect vertical and horizontal profile data while submerging to a maximum depth of 100 meters.
Both underwater drone models are about 13 feet long (~ 4 meters) and come with a retractable wing sail that allows them to travel at sea using wind speeds up to 5 knots. In bad weather or when operating underwater, the wing retracts allowing the vehicles to submerge and avoid harsh surface conditions, evade detection, and perform subsurface data collection tasks. The underwater drones come equipped with rechargeable lithium-ion batteries and solar panels to power the thrusters, enabling them to operate at sea for months at a time. An underwater acoustic tracking system and communications technology are also included.
"This is a strategic agreement, and we're proud to be working with DHS S&T and such a distinguished group of organizations who are committed to protecting the maritime environments surrounding our nation," said Eric Patten, CEO of Ocean Aero. "This new program is in line with the Commercial Engagement through Ocean Technology (CENOTE) Act of 2018 and adds to the rapidly increasing adoption of unmanned systems by our government agencies."